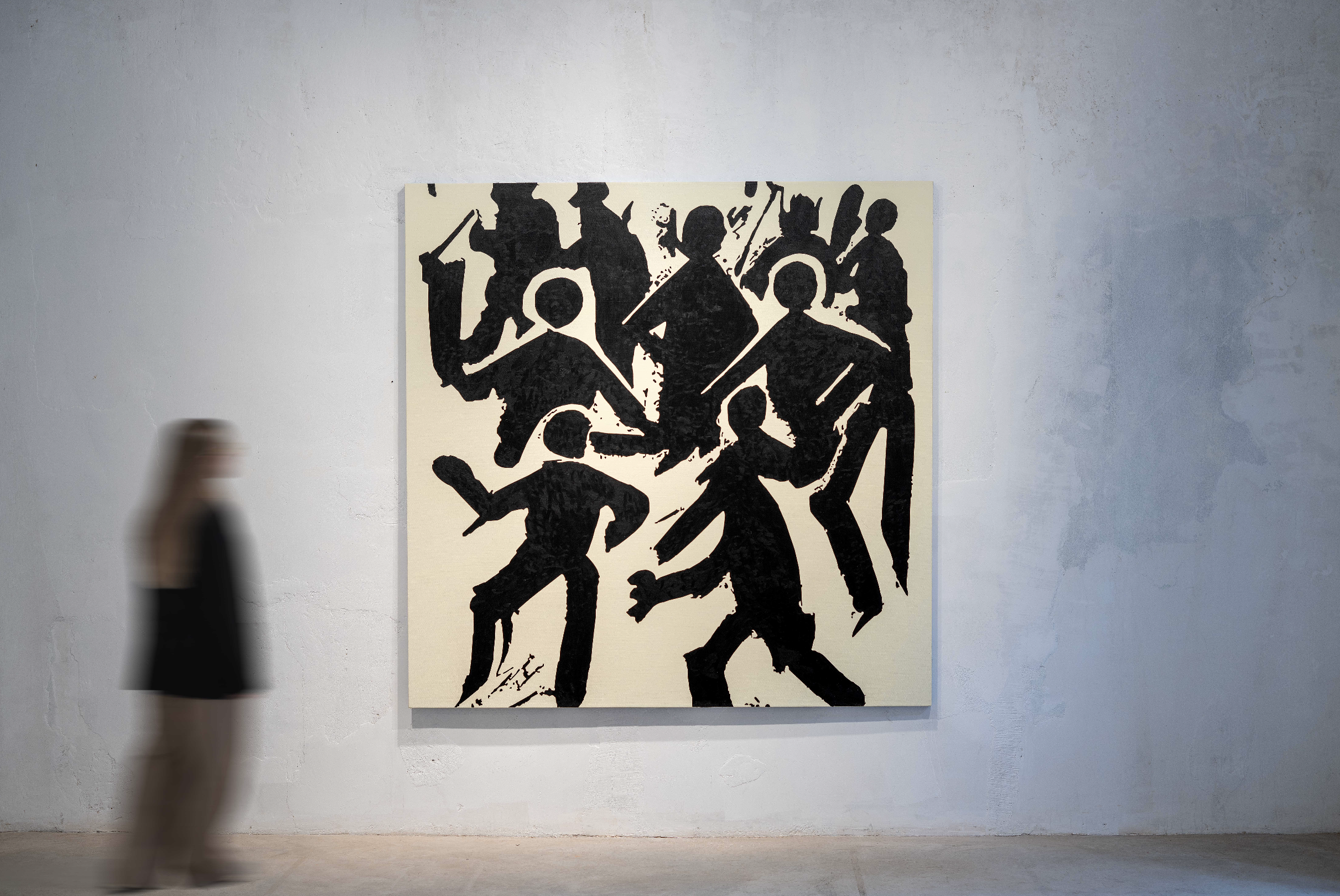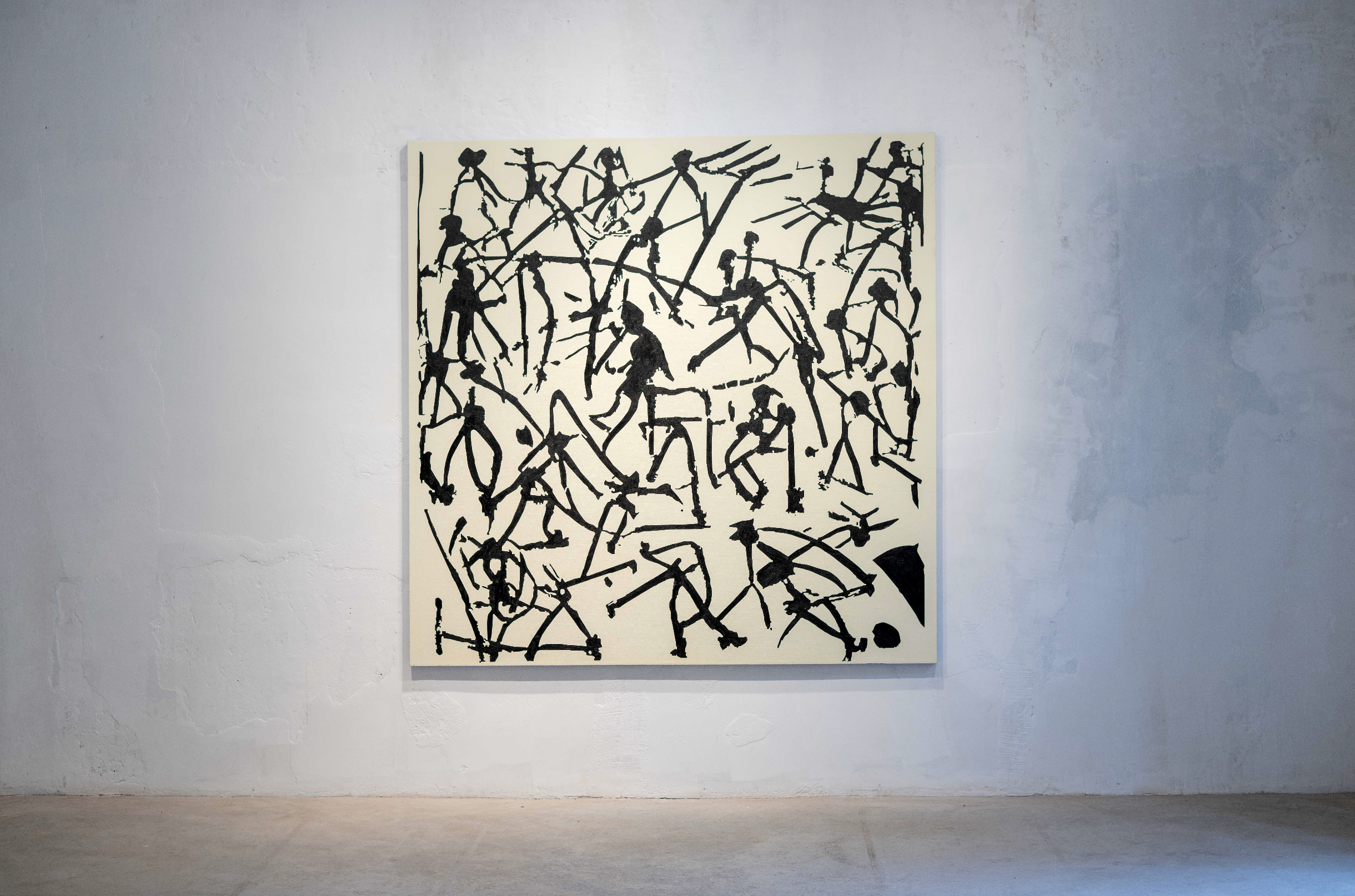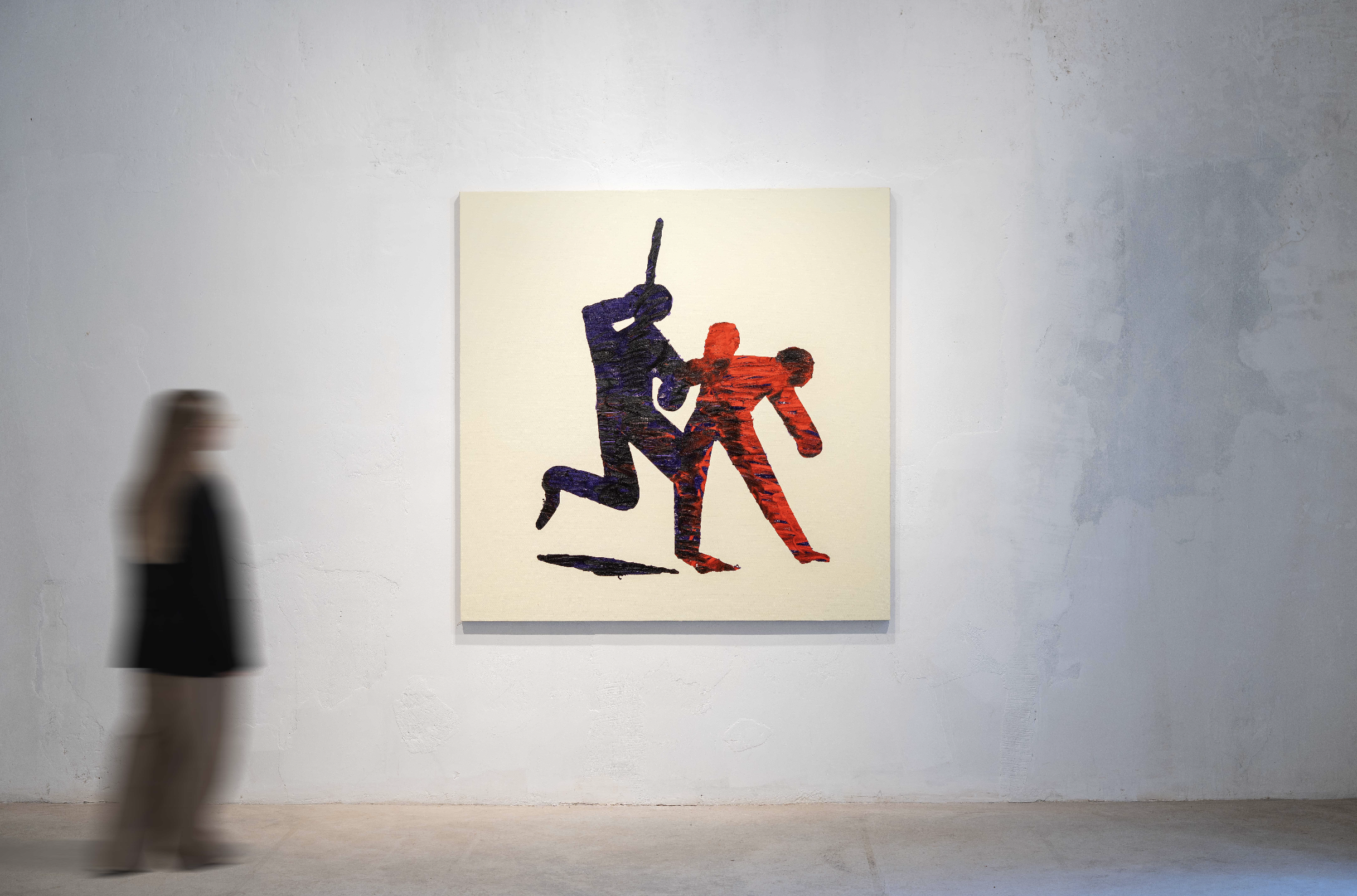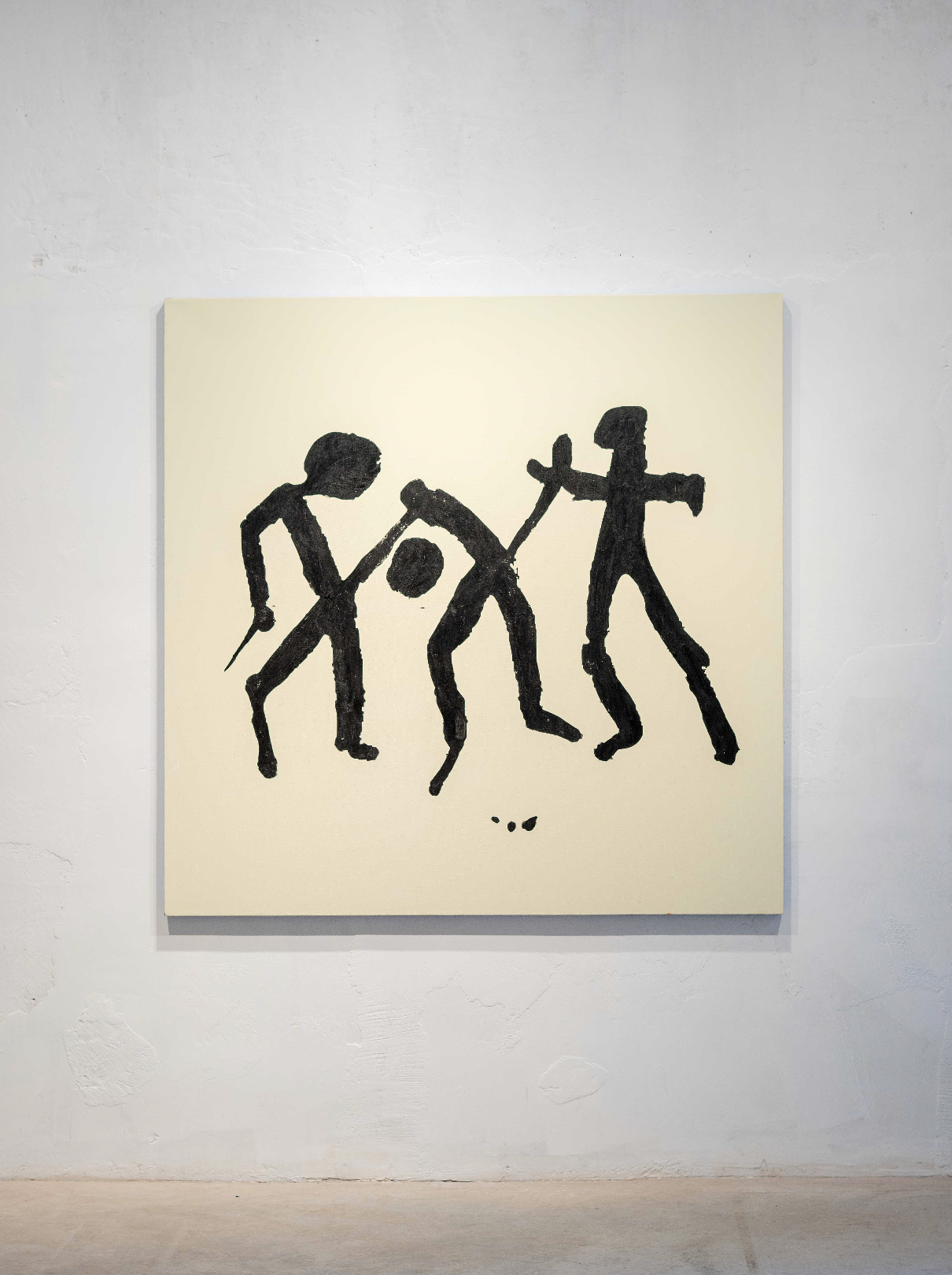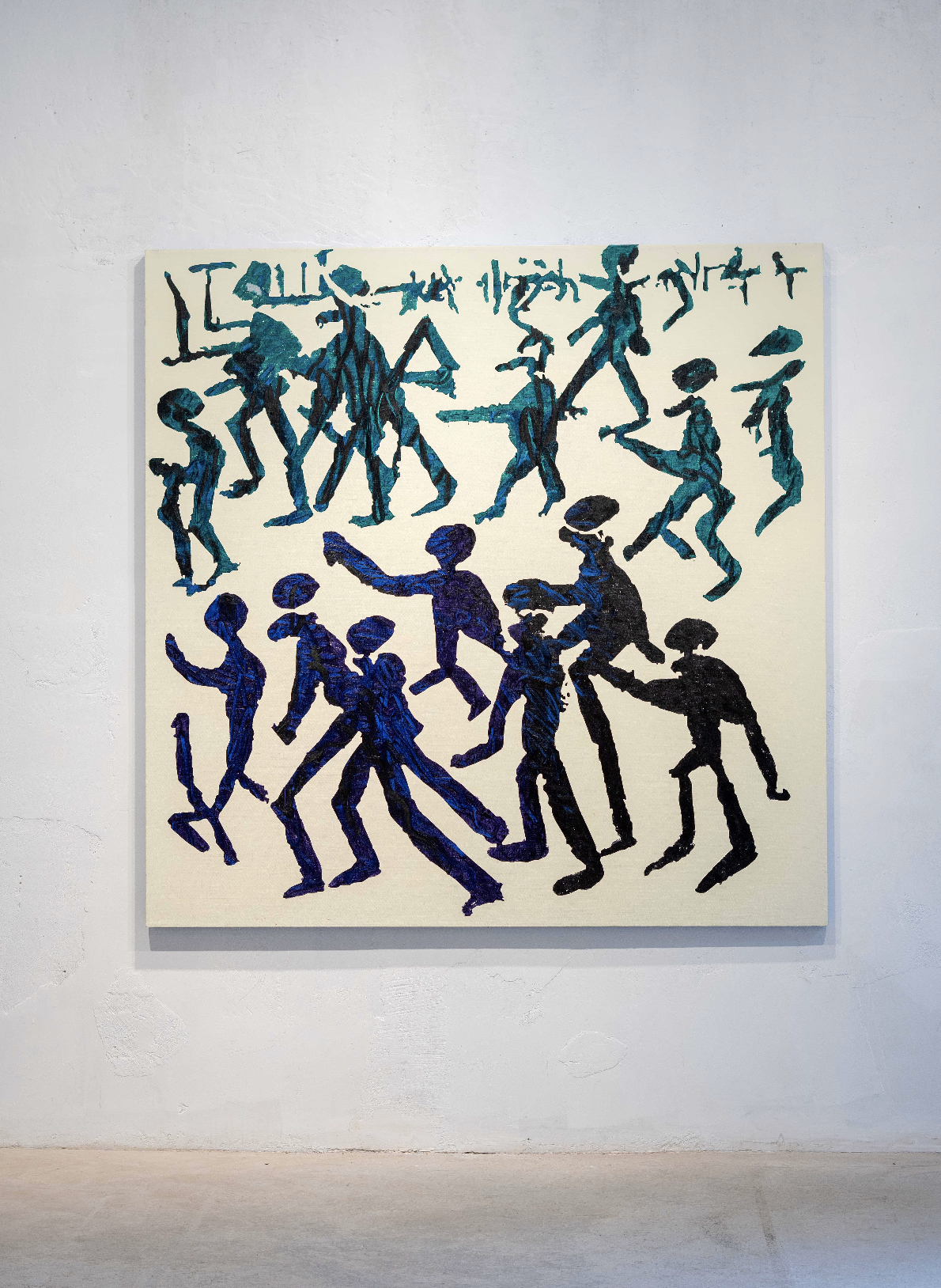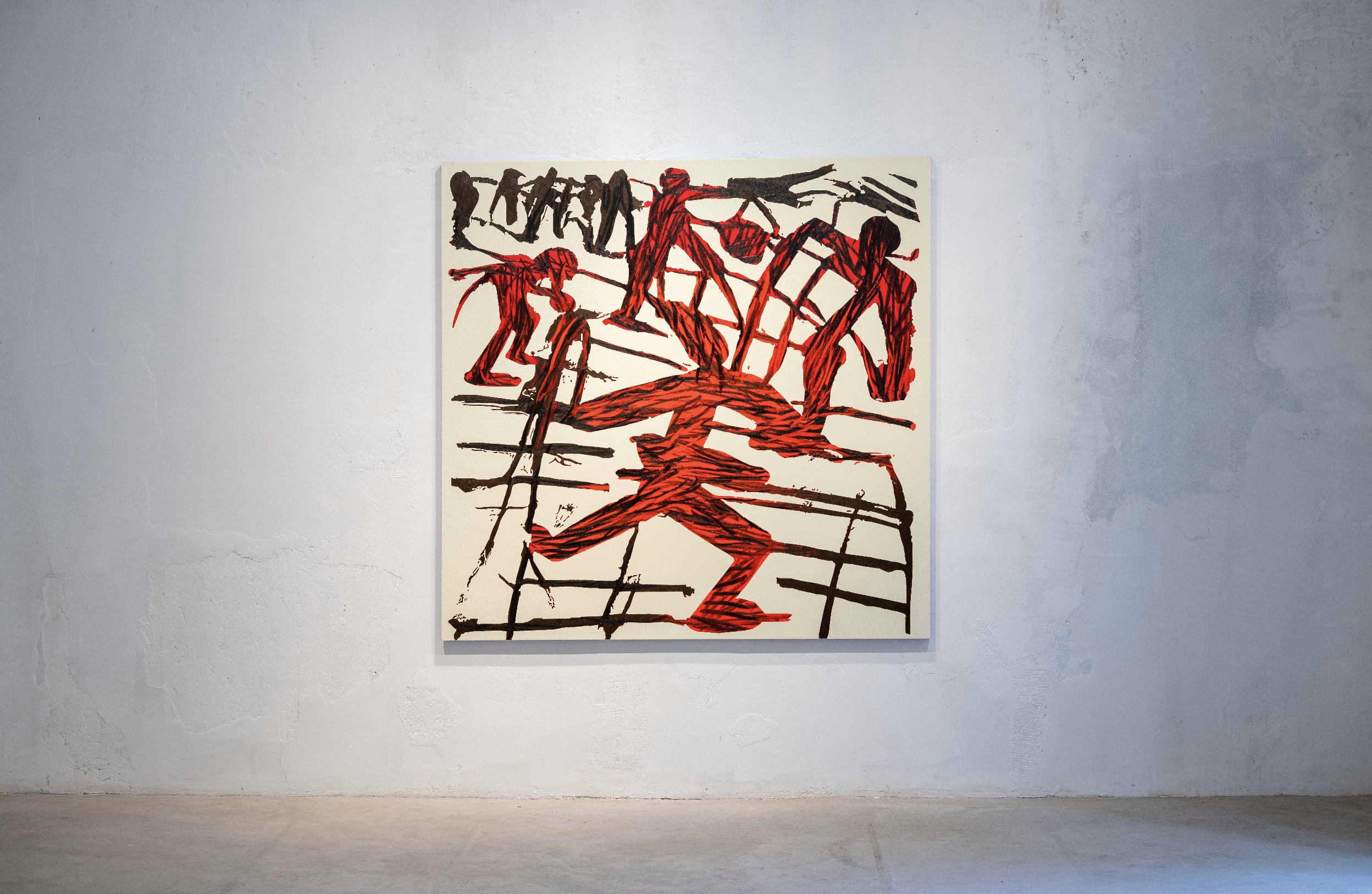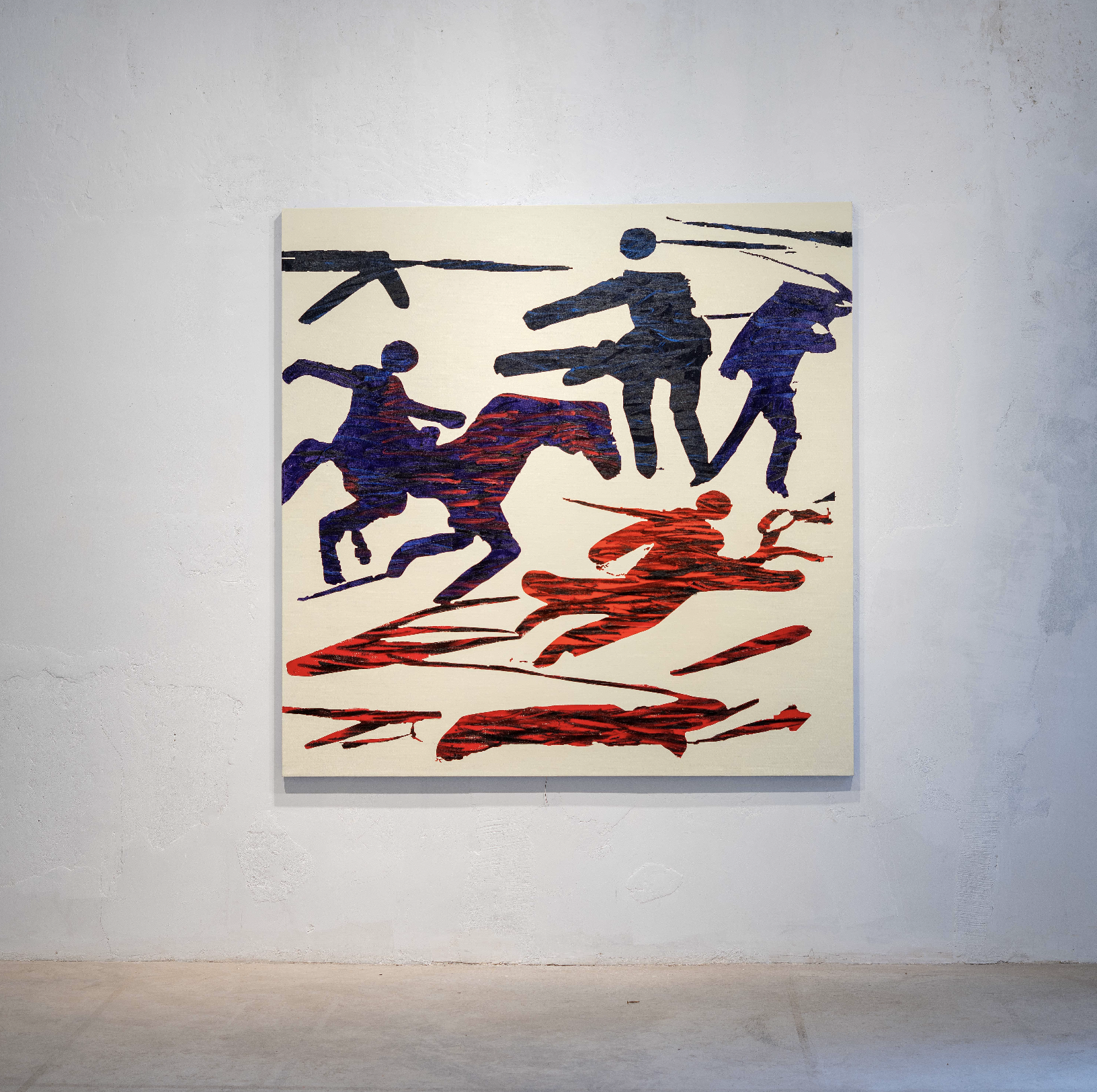 Riots on the Moon, Carlos Amorales' upcoming solo exhibition at the gallery, presents his latest collection of works.
The pieces, created using an Artificial Intelligence program, allude to recent clashes between protesters and riot police in France. Amorales has a penchant for themes related to identity and cultural contexts, often exploring the tension between individual and collective identity in his work.
The exhibition will also feature a notable collaboration: a performance with the distinguished contemporary composer Juan Manuel Artero. Artero has transcended stylistic conventions, known for his masterful synthesis of avant-garde melodies and complex harmonies, giving his music a unique identity.
DISTURBANCES ON MOON STREET
In the protest, shouts intertwine,
lunar.
"Calm down, disperse."
A mosaic of voices is heard
on Moon Street, transcending time
and space. Defiant, they want
to be heard.
"We are the ninety-nine percent!"
The police feel the vibe
of the mantra, once distant, now close.
"Back! Back!"
"Respect the law, maintain peace."
Beyond the limits of the body,
voices explode.
"They saved the banks, sold us out!"
Tear gas flows on Moon Street.
"Clear the area, go back home."
Shields spark and clash,
vibrant and shiny.
Metallic frequencies carry
the protests. Dissident echoes
are heard under cosmic light.
"Back! Force will be used!" they shout,
"The streets are ours!" rebellion sings.
A new boundary; the challenge grows.
A warning, harsh and clear,
authoritarian.
"Disperse now!" they insist.
"For your own safety!"
In Moon Street's cacophony,
protesters seem to burn,
resilient, defiant.
Now the shots sound real.
Repeated until night falls,
the orders. "Cooperate!"
"Avoid confrontation!"
"Disperse or you will be arrested!"
Under the silver light, the echo
of the orders. "Back!"
"This is the last warning!"
Their courage raises doubts.
"They saved the banks! We were finished!"
Loudly, the story of revolution.
In the dust, the echo of orders.
"Protest within legal limits!
Evacuate the area!"
The voices of the crowd amplify,
defiance resonates in the night.
"Education, not imprisonment!"
The slogans transmit, they are effective.
"A call in confidence,
occupy Moon Street."
In this town, the official line is,
"Go in peace or you will be arrested!"
Injustice reverberates
at night. "Do not resist arrest!"
The complaint reveals the infiltrator.
"Criminals of corporations,
we are watching!"
In the armor of the terminators,
slogans bounce.
"No justice, no peace, no corporate
police!"
With things as they are, in seeking
what is just,
"They say cut, we say fight!"
in the struggle for universal equity,
"Make the banks pay, not the workers!"
a new era could begin.
"All day, all week,
occupy Moon Street!"
The legitimate plea floats
in the wind:
"Our need is greater than your greed!"