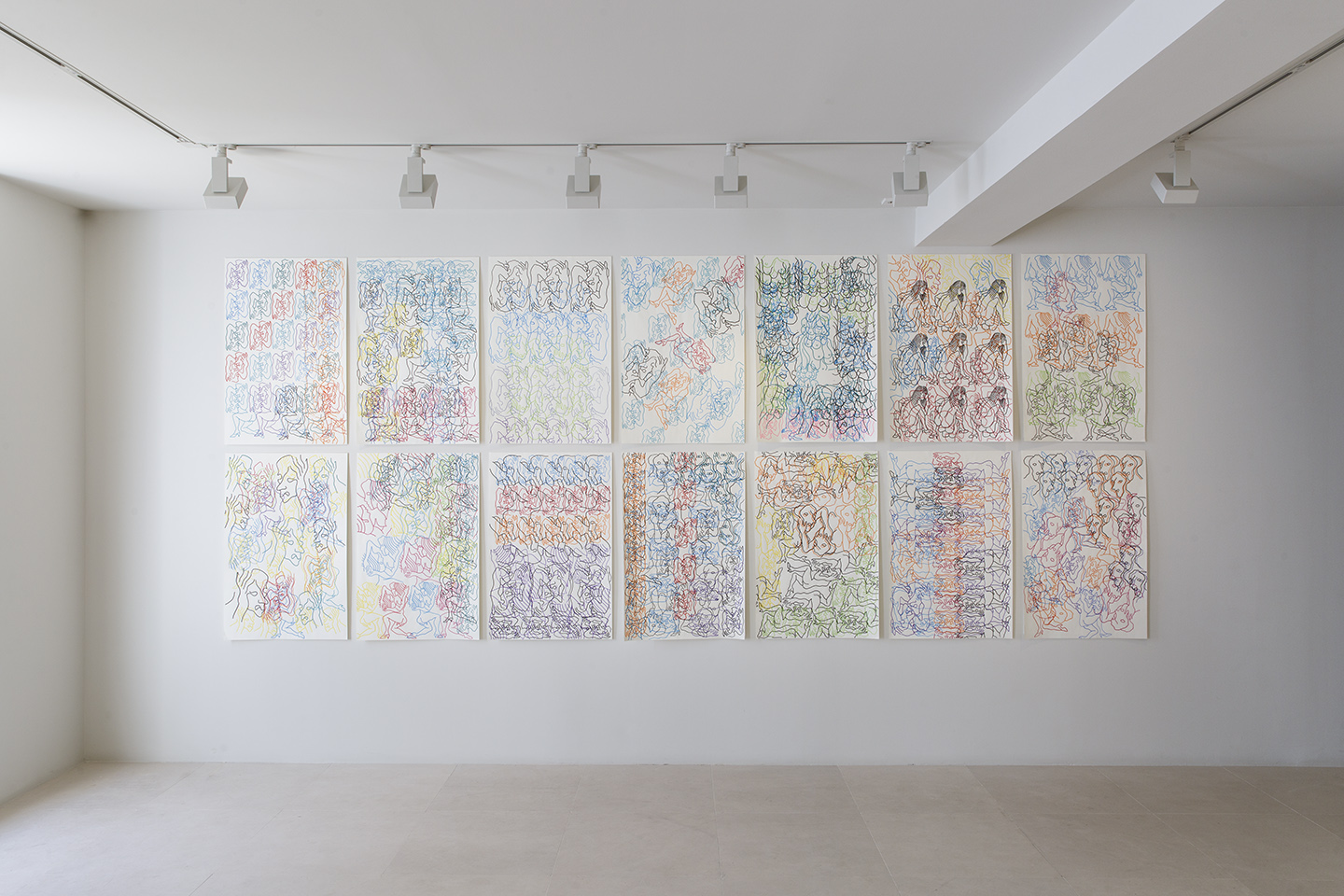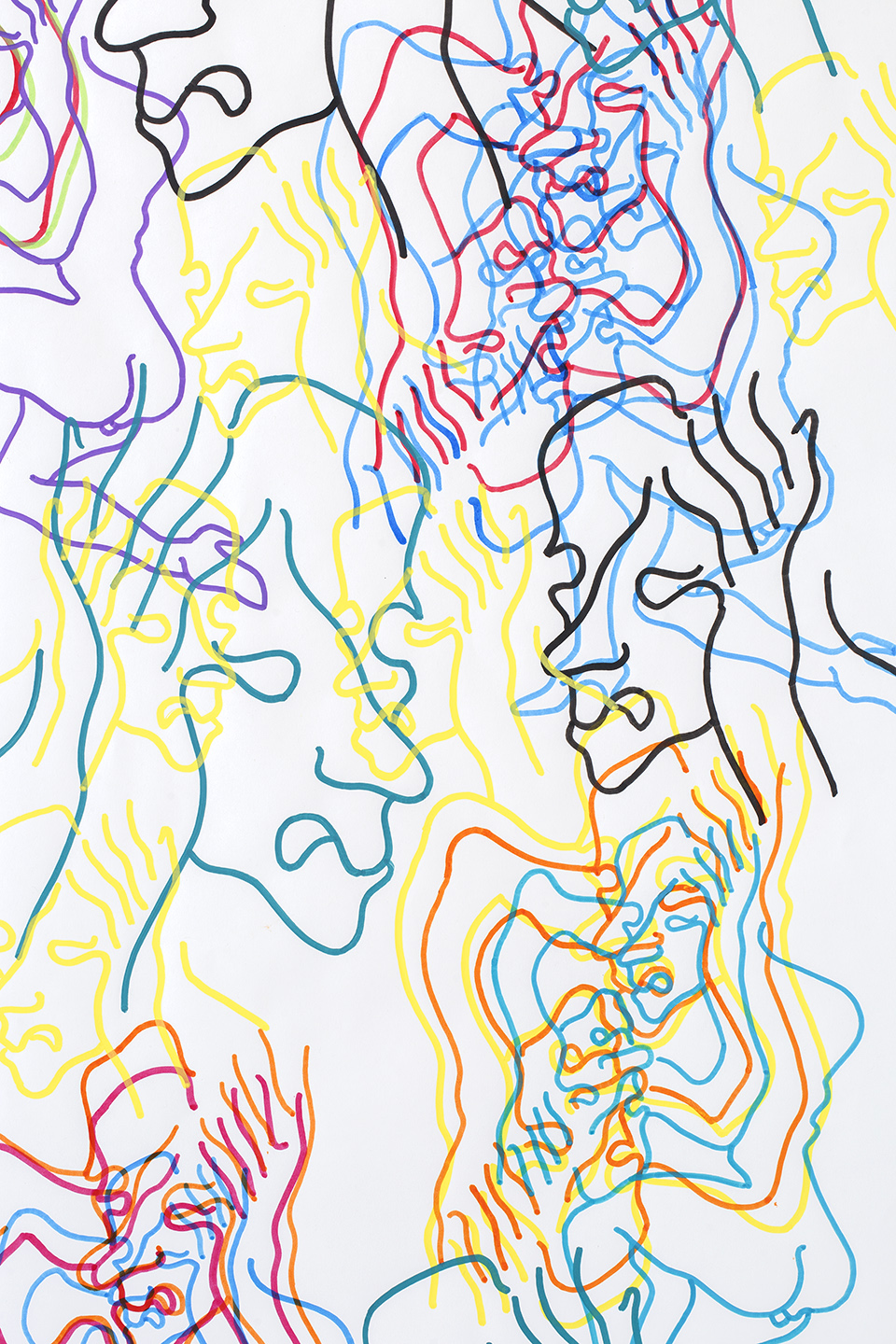 13.05 – 20.07.2019
This exhibition brings us closer to the latest work by Carlos Amorales, a Mexican multidisciplinary artist who plays with the existing limits between the image and the sign, and who, in an obsessive way and through the repetition of the same pattern, creates different imaginaries.
His work is developed in video, installation, sculpture, drawing, painting or collage. Amorales has been working on the compilation of an archive of images since its inception, the Archivo Líquido (1998), in which, inspired by contemporary subculture, handicrafts, mythology and popular culture, he conceives his own aesthetic, a mixture of European and Mexican iconography. He has also developed other similar alphabets that are constantly evolving.
In Peep Show we see a clear evolution from his previous work, which emerged in more abstract ways. Based on the template of a female and a male figure (inspired by the Greek mythological character of Narcissus) the characters evolve from simple silhouettes drawn in black and white to almost fantastic characters printed almost automatically in colors, and captured in drawings and neons. In this way, it reinterprets its meanings and eliminates the content to which it can be associated. Creating a universe that encourages the curious to discover peeping to look through the hole.
Carlos Amorales lives and works in Mexico City and studied in Amsterdam at the Gerrit Rietveld Academie (1996-97) and Rijksakademie van beeldende kunsten (1992-95). He has made artistic residencies at the Atelier Calder in Saché (2012) and MAC / VAL in Vitry-sur-Seine (2011) in France; and in the United States as part of the Smithsonian Artist Research Fellowship program in Washington (2010).
In addition to representing Mexico at the 57th Venice Biennale with the Life in the Folds project (2017), his work has been included in other biennials such as the 10th Shanghai Biennale, China (2013); 2 and 8 Berlin Biennale (2001 and 2014); Sharjah Biennial 11, United Arab Emirates (2013); 10th and 12th Biennial of Havana, Cuba (2009 and 2015); the 5th Biennale Mediacity Seoul in Seoul, Korea (2008); 2nd Moscow International Biennale of Contemporary Art, Moscow (2007). In the next autumn he will have a retrospective at the Stedelijk Museum in Amsterdam.