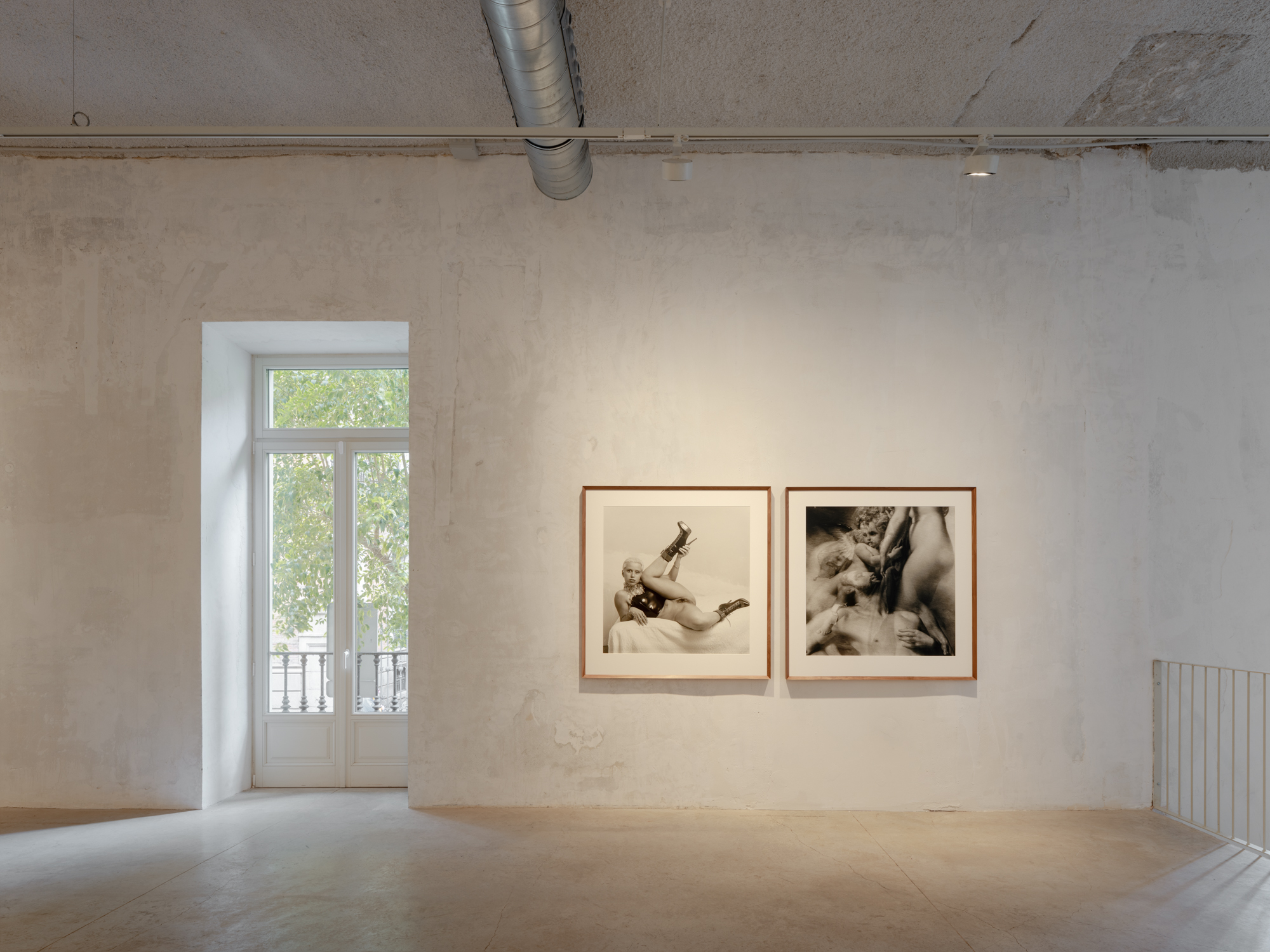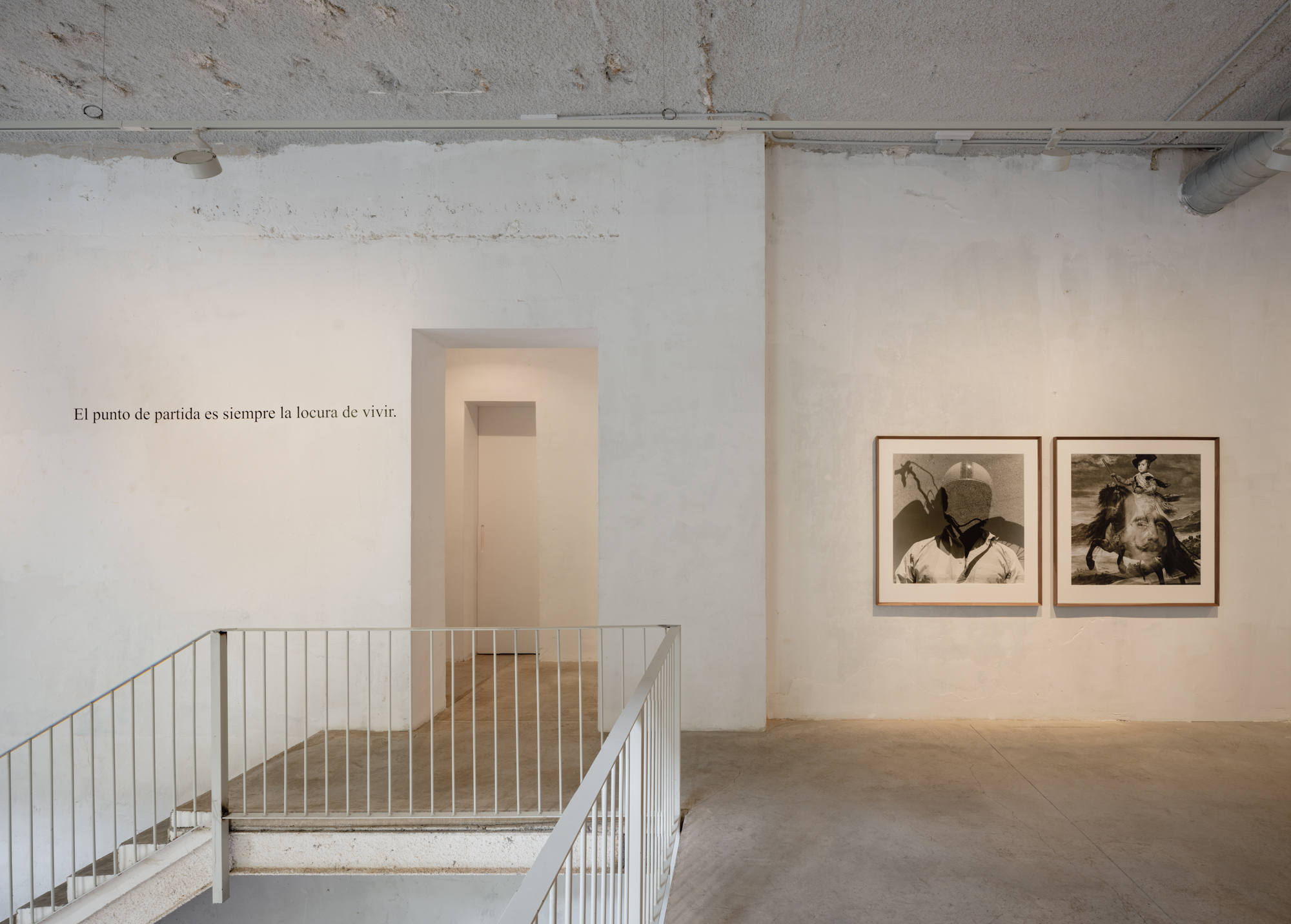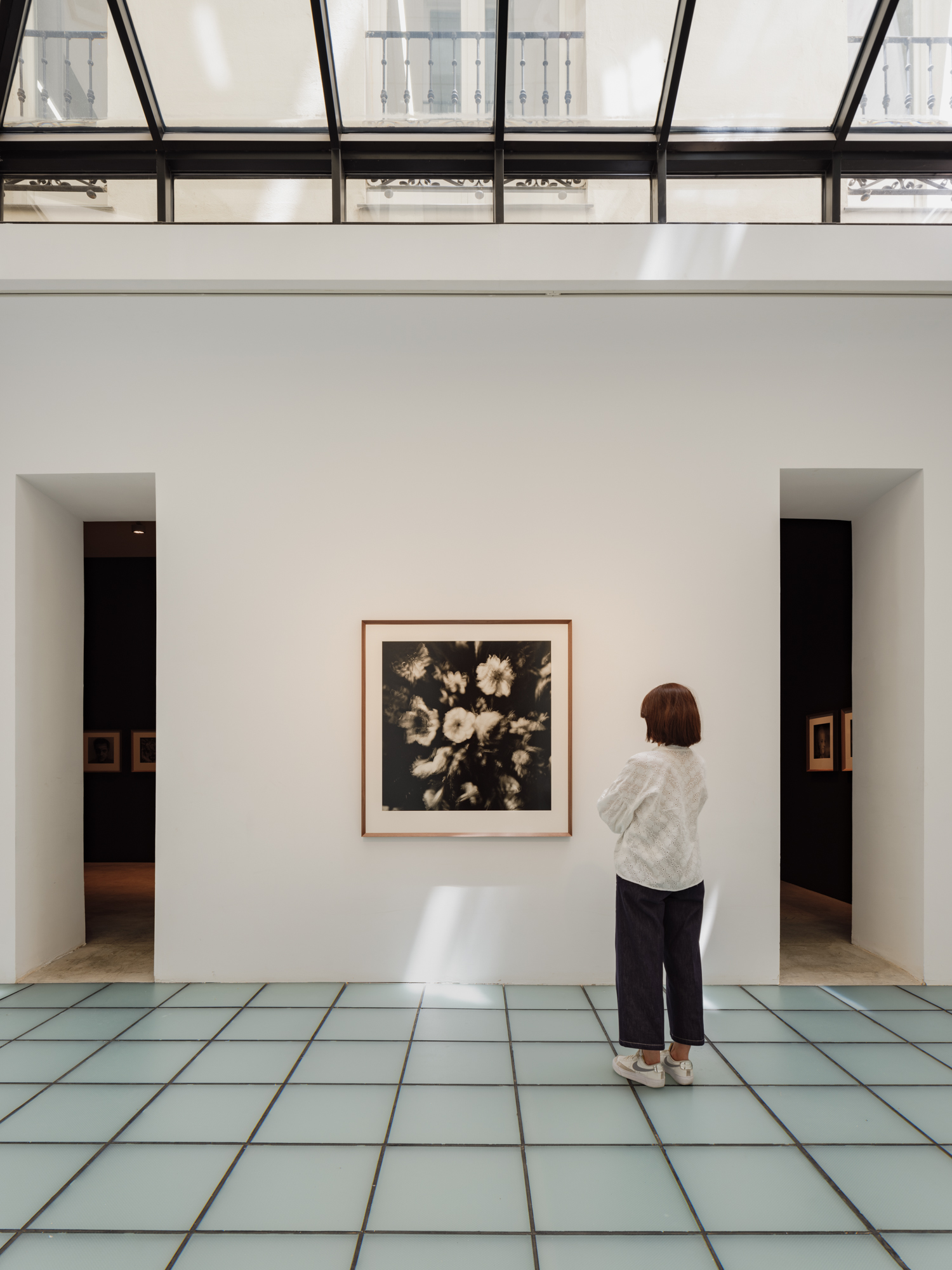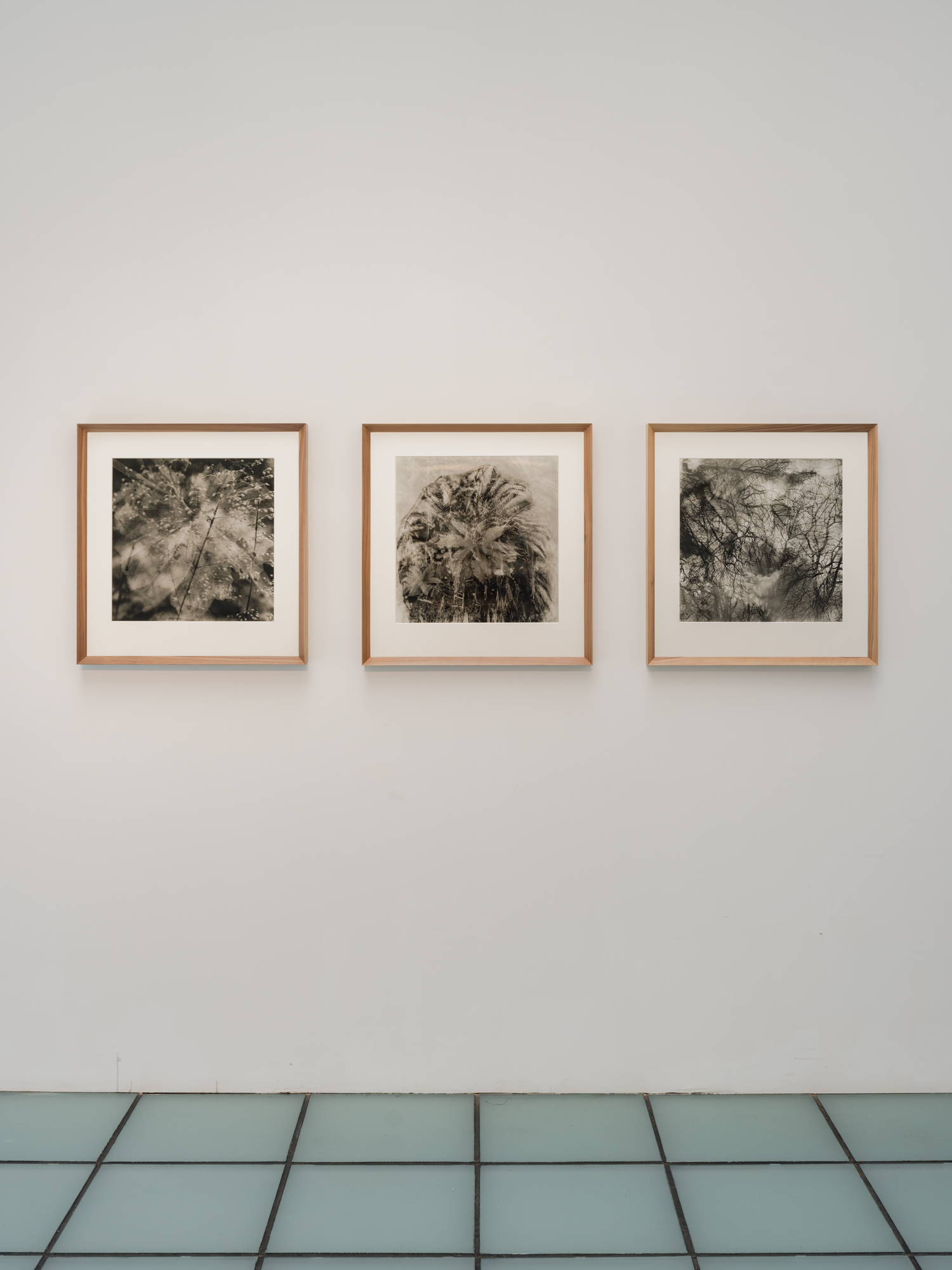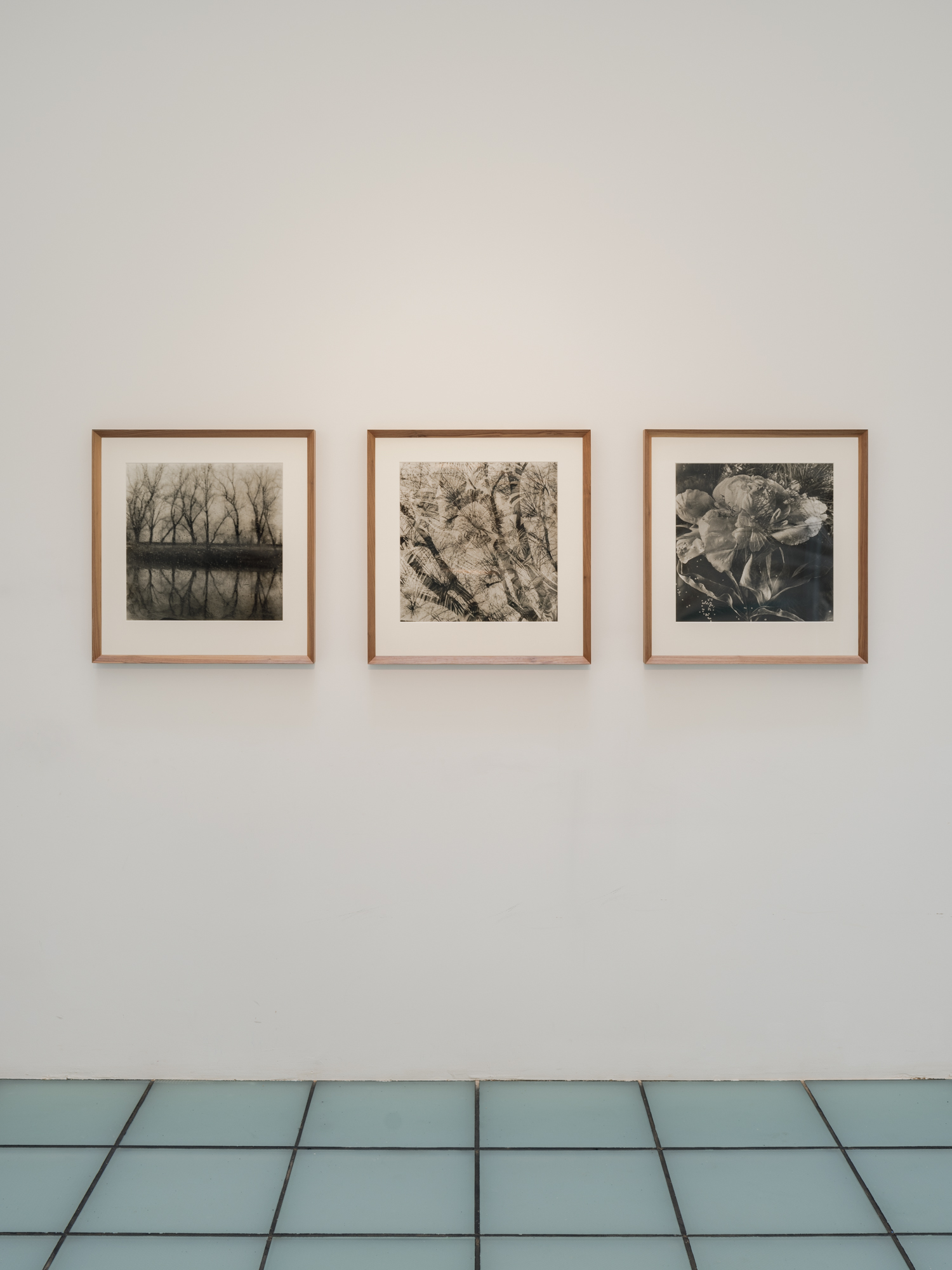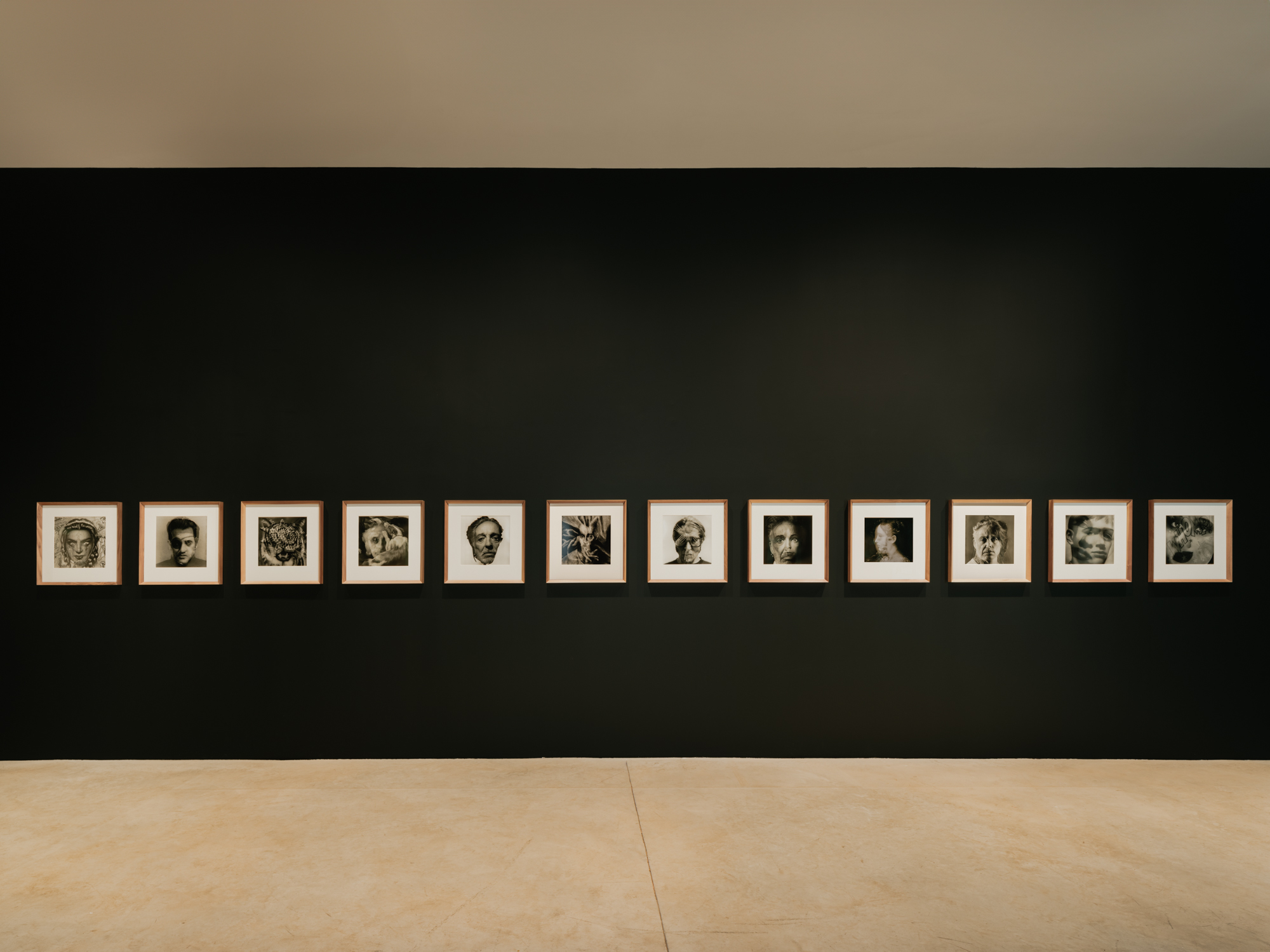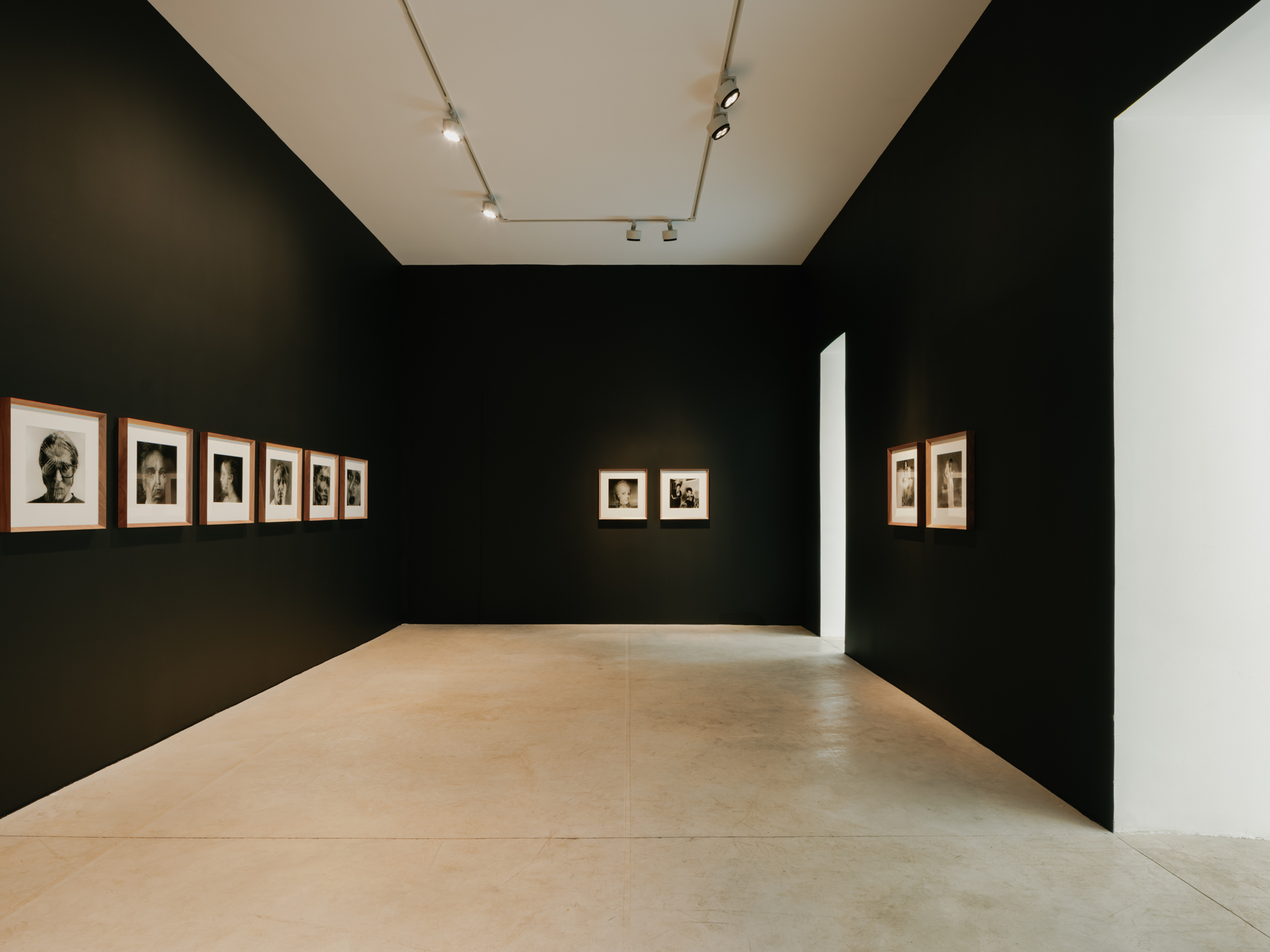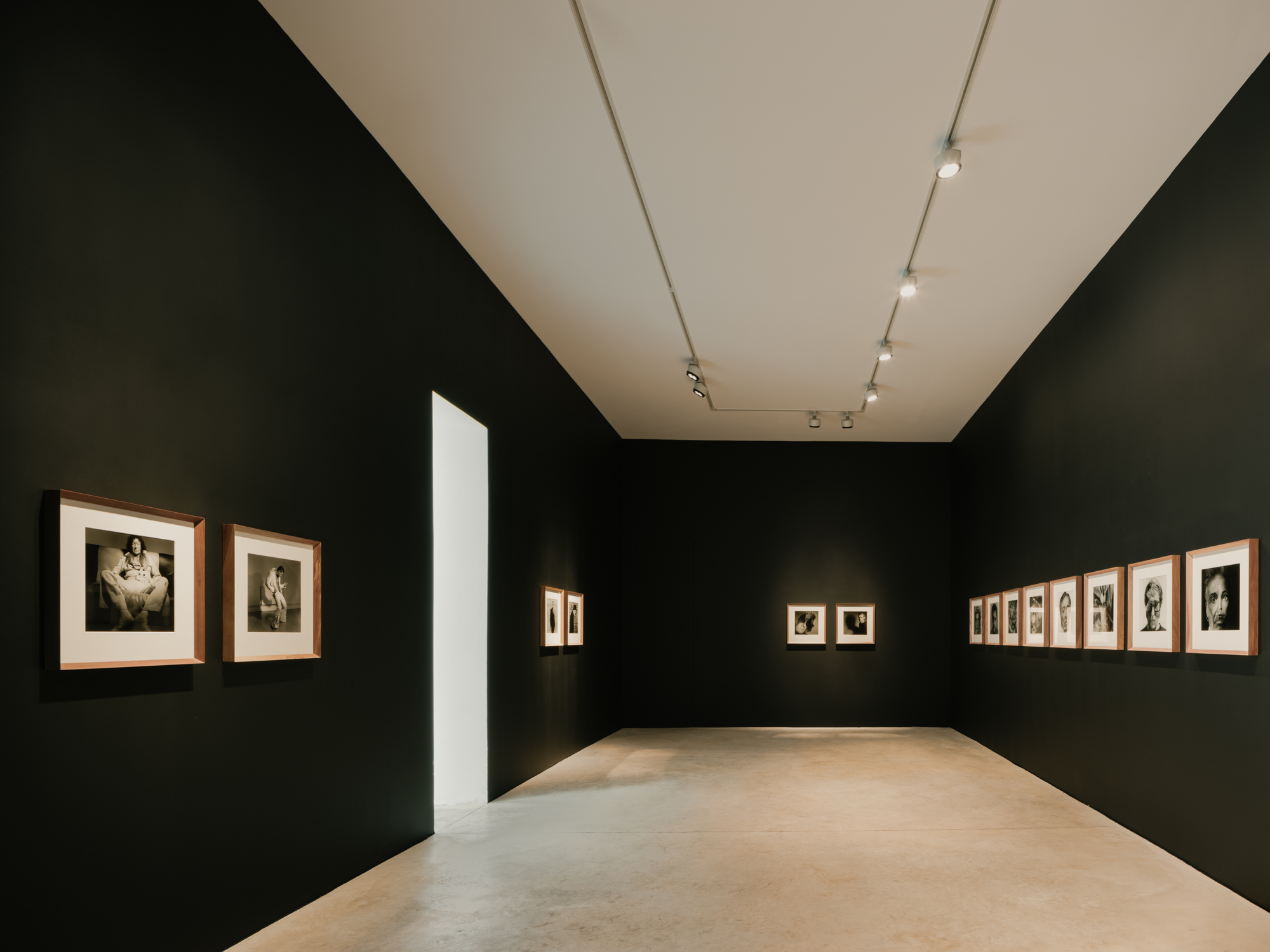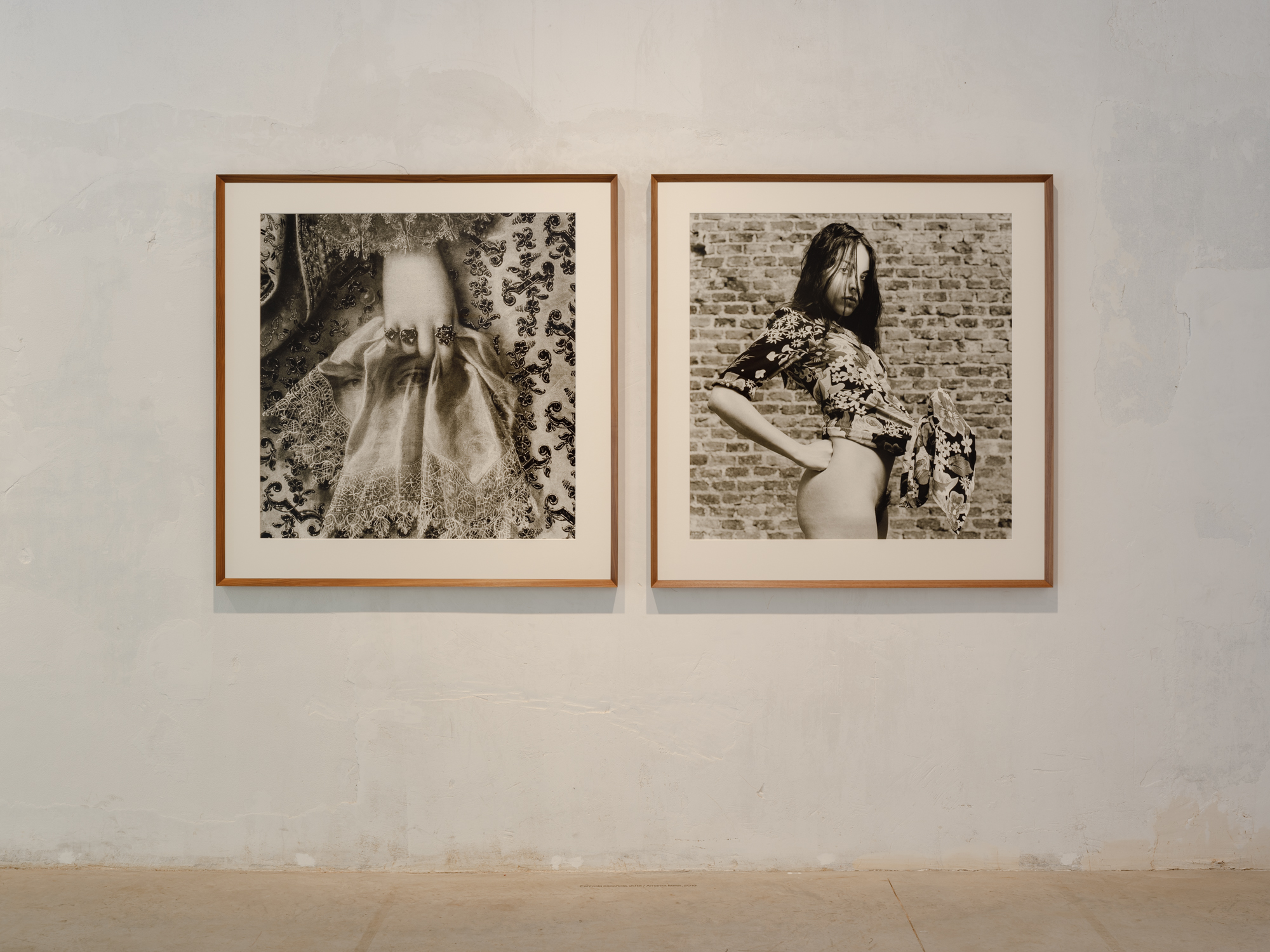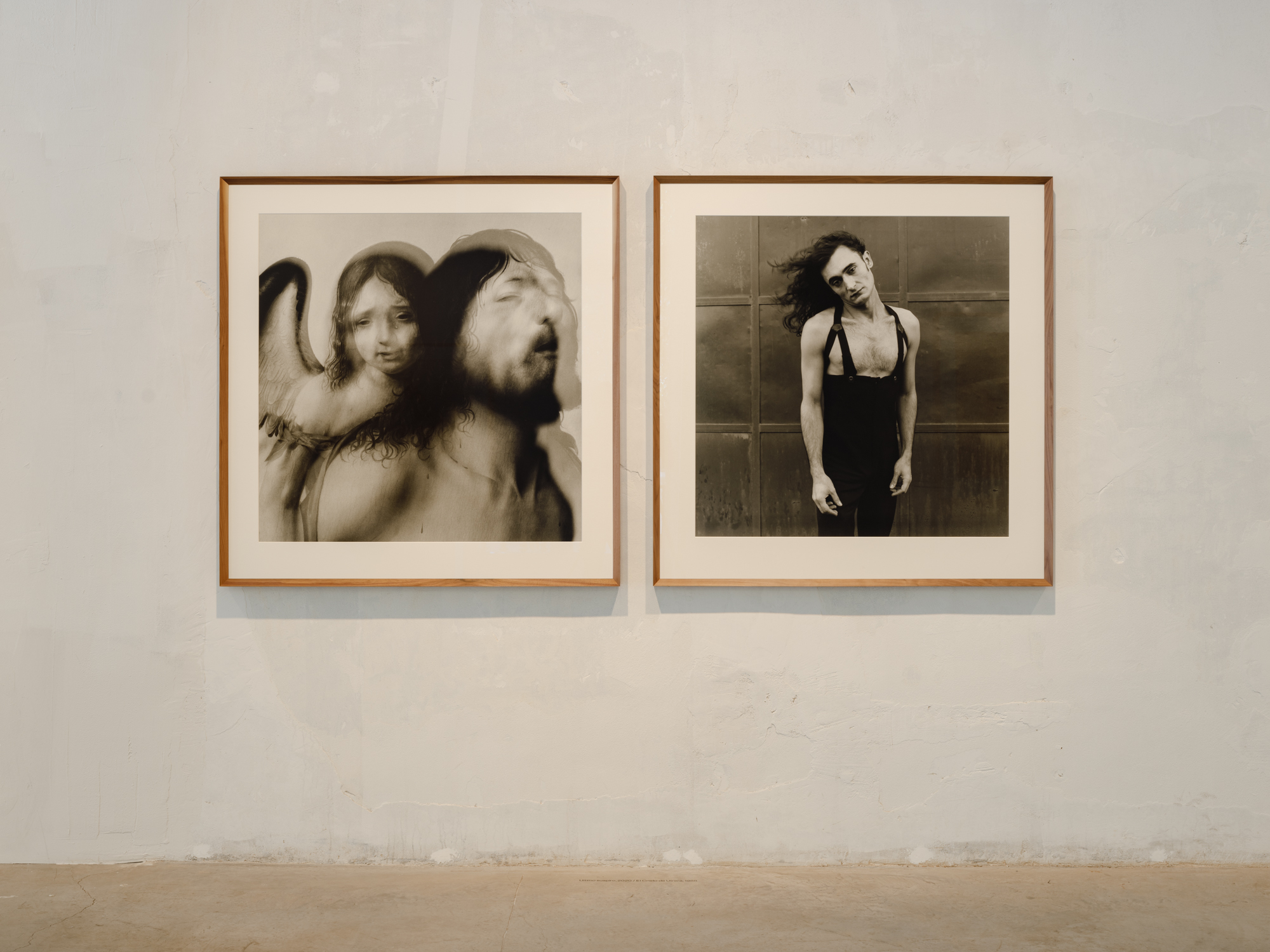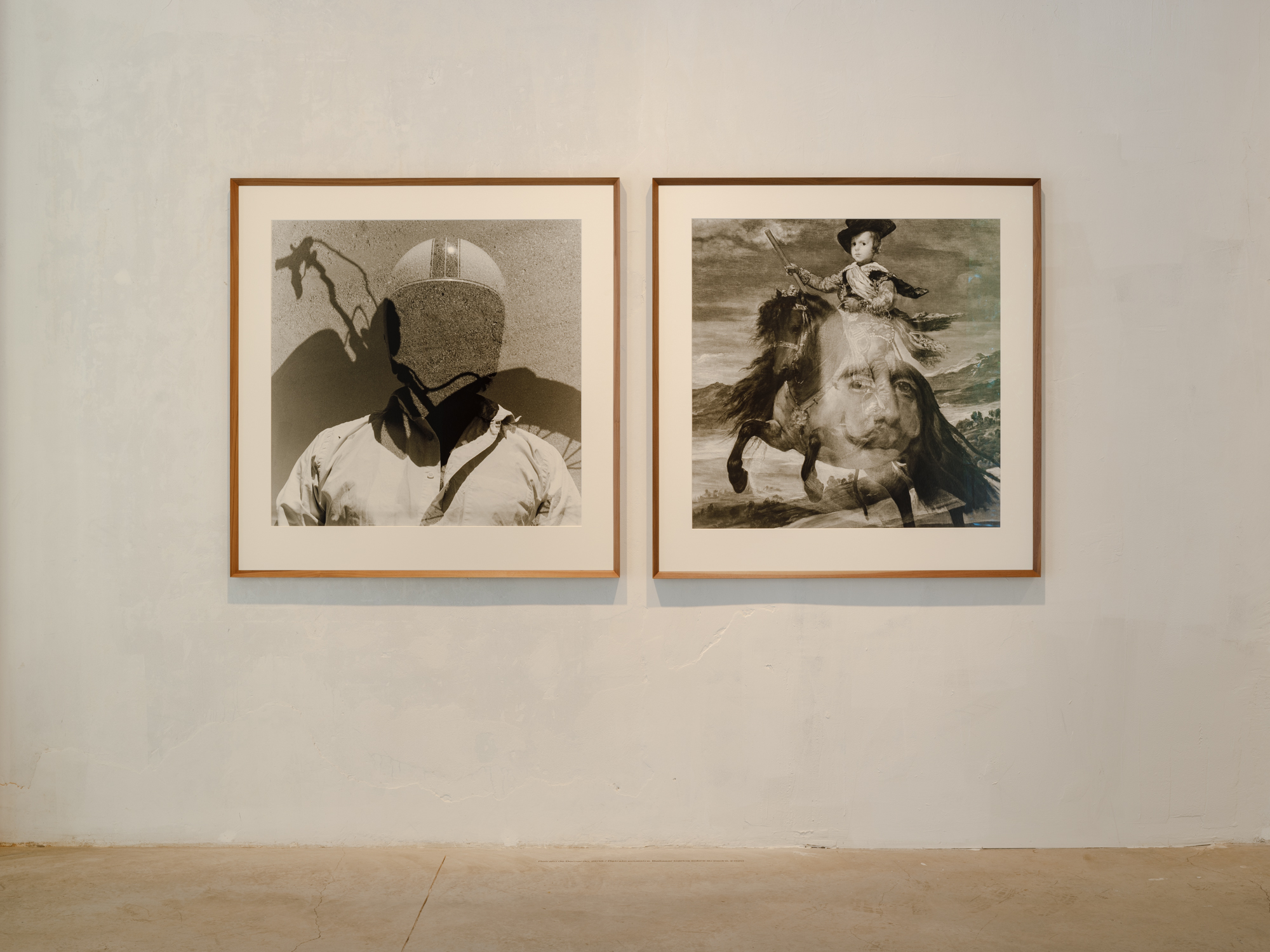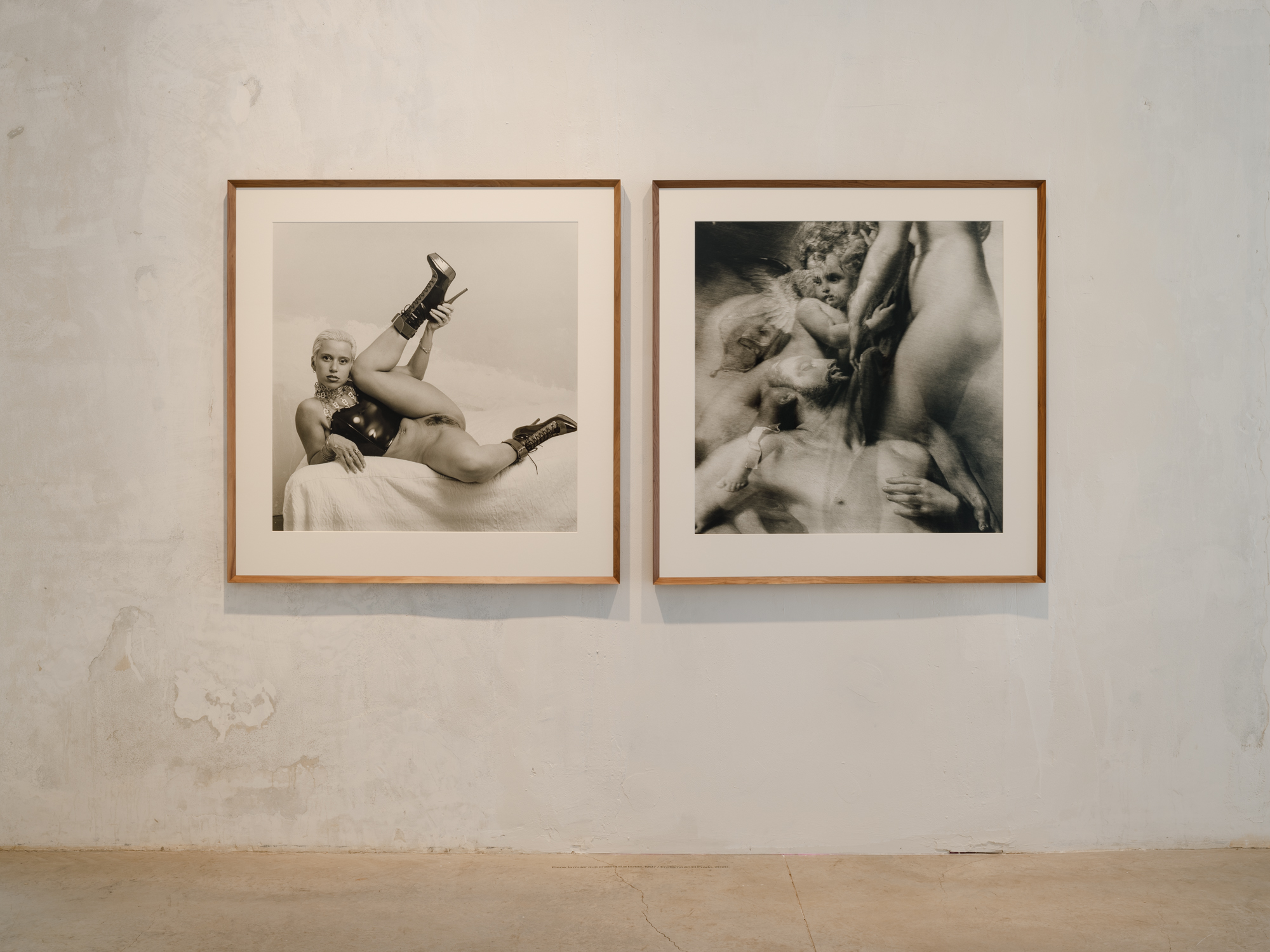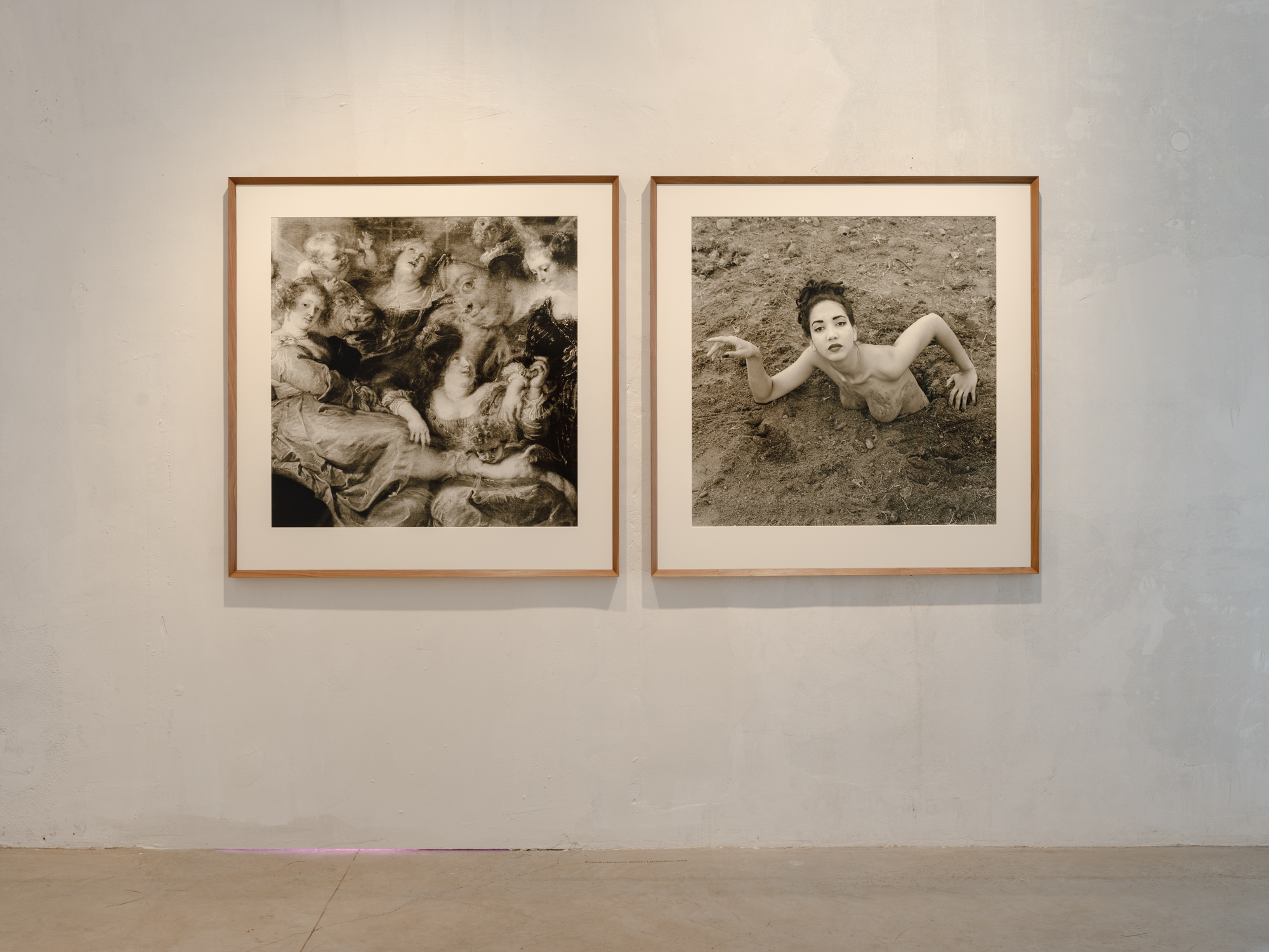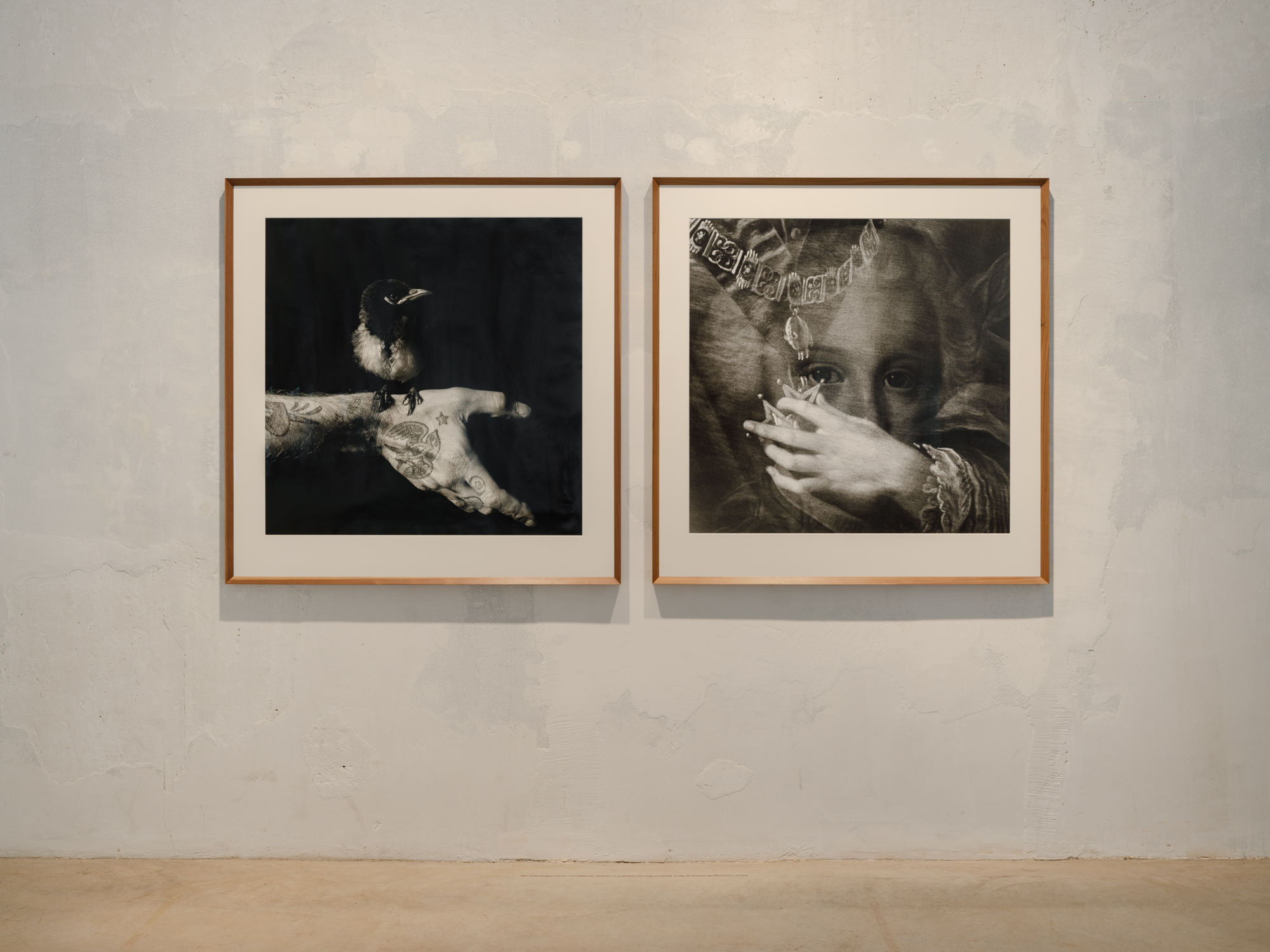 My time is encouraged to show itself here. It is not deceived, its future, lives and accelerates in this present. Tomorrow more, I tell myself, while I feel the beat of my visual ideology subject to a fraction of time. A tempo visible in the image. From the past I have rescued photographs and I have combined them with those of the present to create a morphological body that shows its evolution. "El Cristo de Utrera" is the portrait of a star man, a dead hero. His spirituality is amplified, he inhales air and breathes next to the Dead Christ of Antonello da Messina. The last breath. Thanatos and Eros are the great drives of creation. The body and its eroticism is a must in my work. The flesh and its resonance call for rapture. More than lust, there is the love of angels in Eroticism in the Prado. It is accompanied by a tribute to desire, Elena, the woman who shows her boots. 
The conjunction of images, allows to create parities, readings and accentuates duality. The portrait of a motorcycle and its knight, Bernardo, by affinity joins the equestrian portrait of the prince Baltasar Carlos riding on his páter. Both drink from the same expressionism. He fused universes through the technique of multiple exposure. He photographed with faith. Some of them have in their achievement something of a miracle. They are the result of a complex visual exercise that, more than seeing, forces me to glimpse and intuit. A game with the orange blossom and its hope. There is always surprise in the result. In "Fantasía española", the eyes of Isabel Clara Eugenia, Infanta of Spain, look at us from a handkerchief that veils her passion. Illusion and presence.
Having the intention as a meeting point is a must. The encounter as a force. The portrait feeds on it, it needs it to find the way to see. It is an axiom. My portraits are accomplices. More than of me, they are of themselves in the image. Daniel Melingo is shown as a linyera, a tortured genius, and Marcelo Rossi as a man locked in his silence. He is in his eighties. He sings and moves his Elvis hips in the night bars of Valparaíso. Portraying is a fascinating exercise that subjects me to live the tense moment… The model presses and violently asks for a look of understanding, but the subjectivity of my gaze models and positions him. I talk while photographing. Out loud, while I weigh virtues and defects, and I listen to the evaluations and I decide. Photographing is play and invention. I love the mask as a representation full of symbolism. I don't look at it with the function of protecting but of undressing. Ray Loriga finds his being in an Elvis mask. And the painter Toño Camuñas warns us from one of his creations that he is looking at us.
To look is also to look at oneself. The self-portrait is another constant photographic exercise in my work. The images are mirrors. I see in them my tensions and even the future of the moment in which they were taken. With my dance partner, I retake the duality to see myself and show myself…  Self-portraits are a mirror of my life cycle and my tensions. In the self-portrait, like Demetrius, I have climbed on his pedestal and I have put my flesh on his bronze. Perhaps I am moved by a desire for permanence, that this is how time reminds me. Images cling to the faith of what is visible. Today I merge universes in search of visual expressionism.  Nature images also feed on that breath. A virgin and reinvented nature opens in bloom, it seems to be wrapped in cellophane. I look at territories of thorns and branches with friction. This modified landscape, deformed, cut and even sad, seems to come out of a world in painted paper. 
Metaphysics in its reason is speculative. It nurtures a narrative of being. Being a photographer obliges me to show it with the transcendence of my gaze. The image has the power to beat time and chain it to a tomorrow, this is my time and its future.