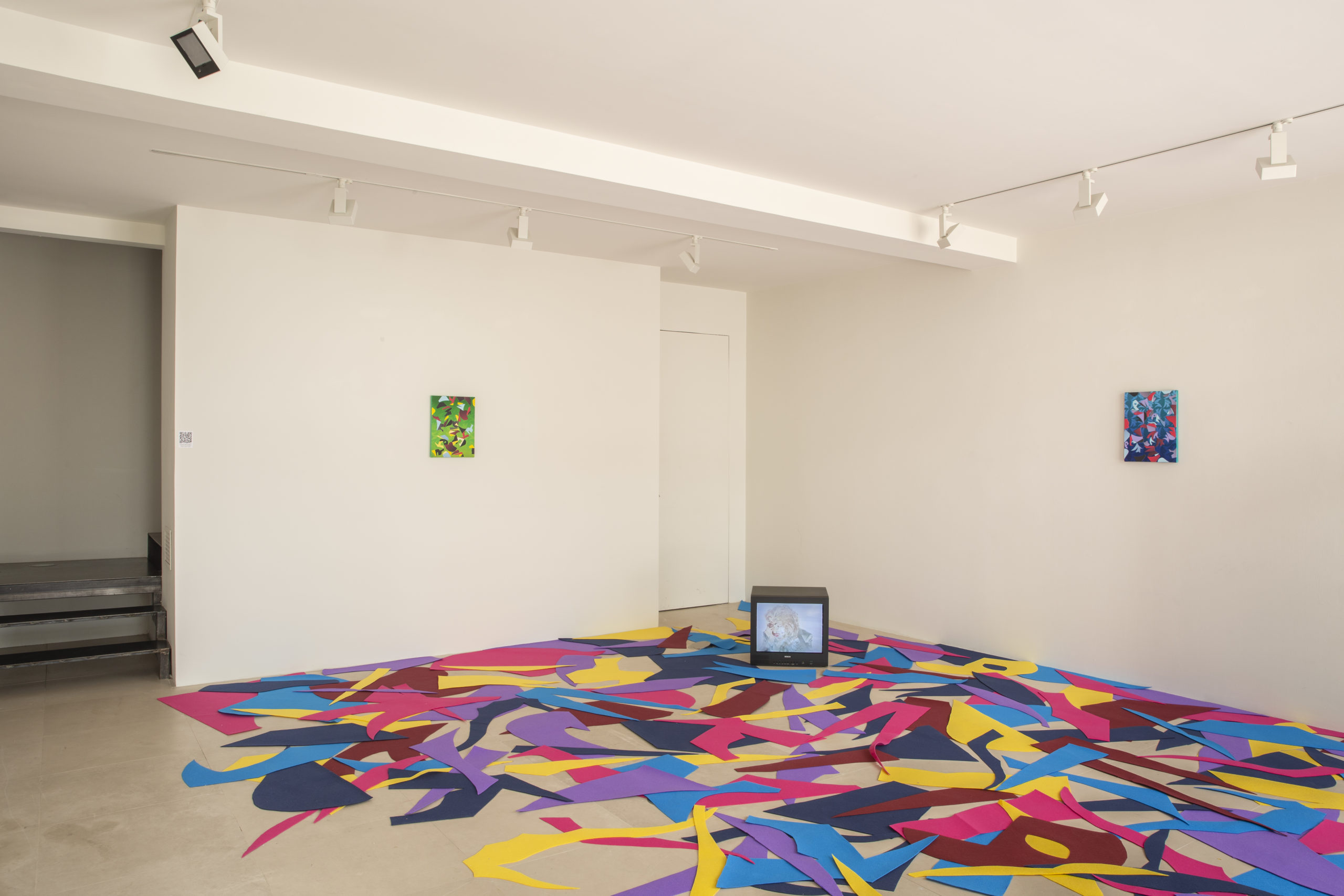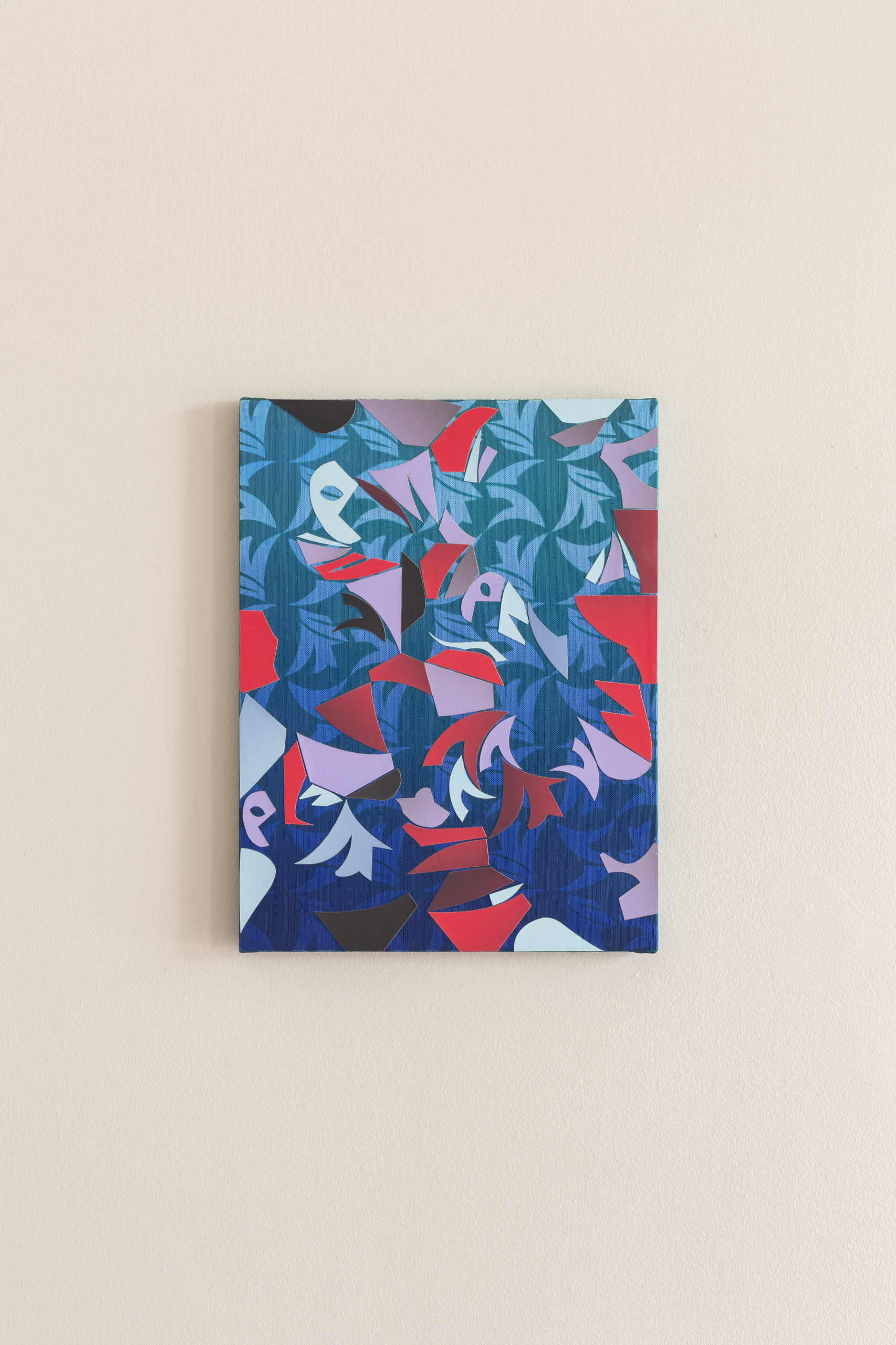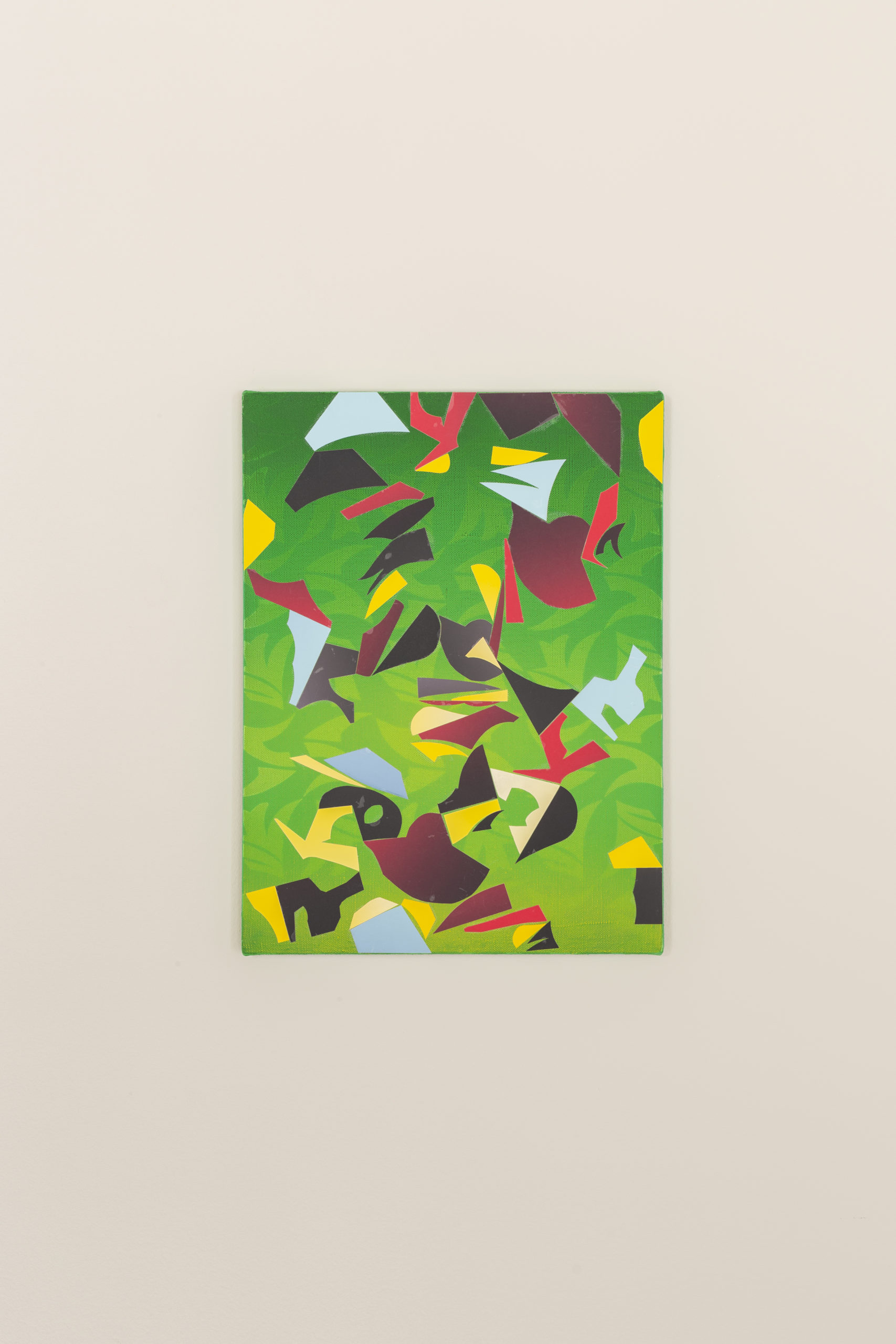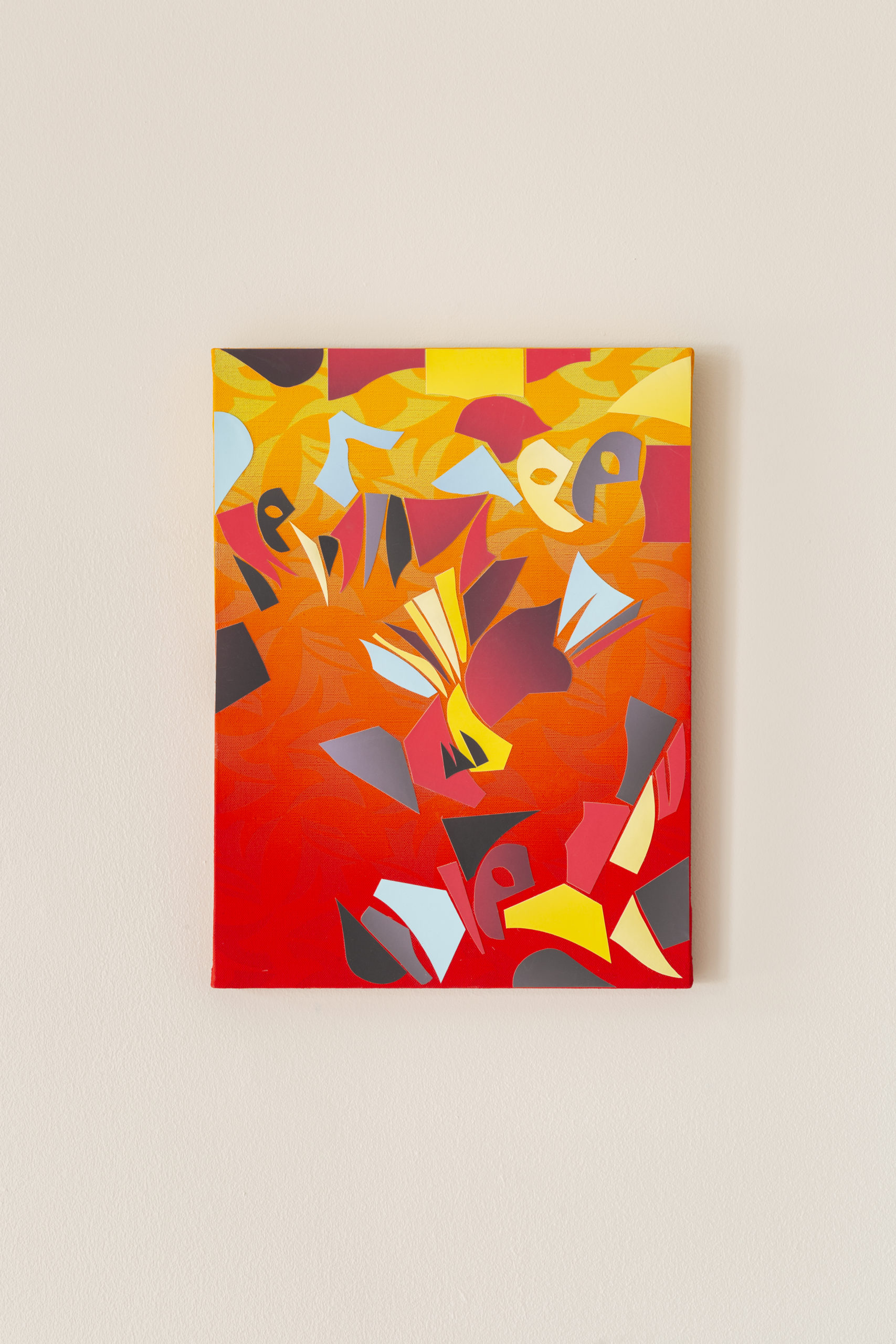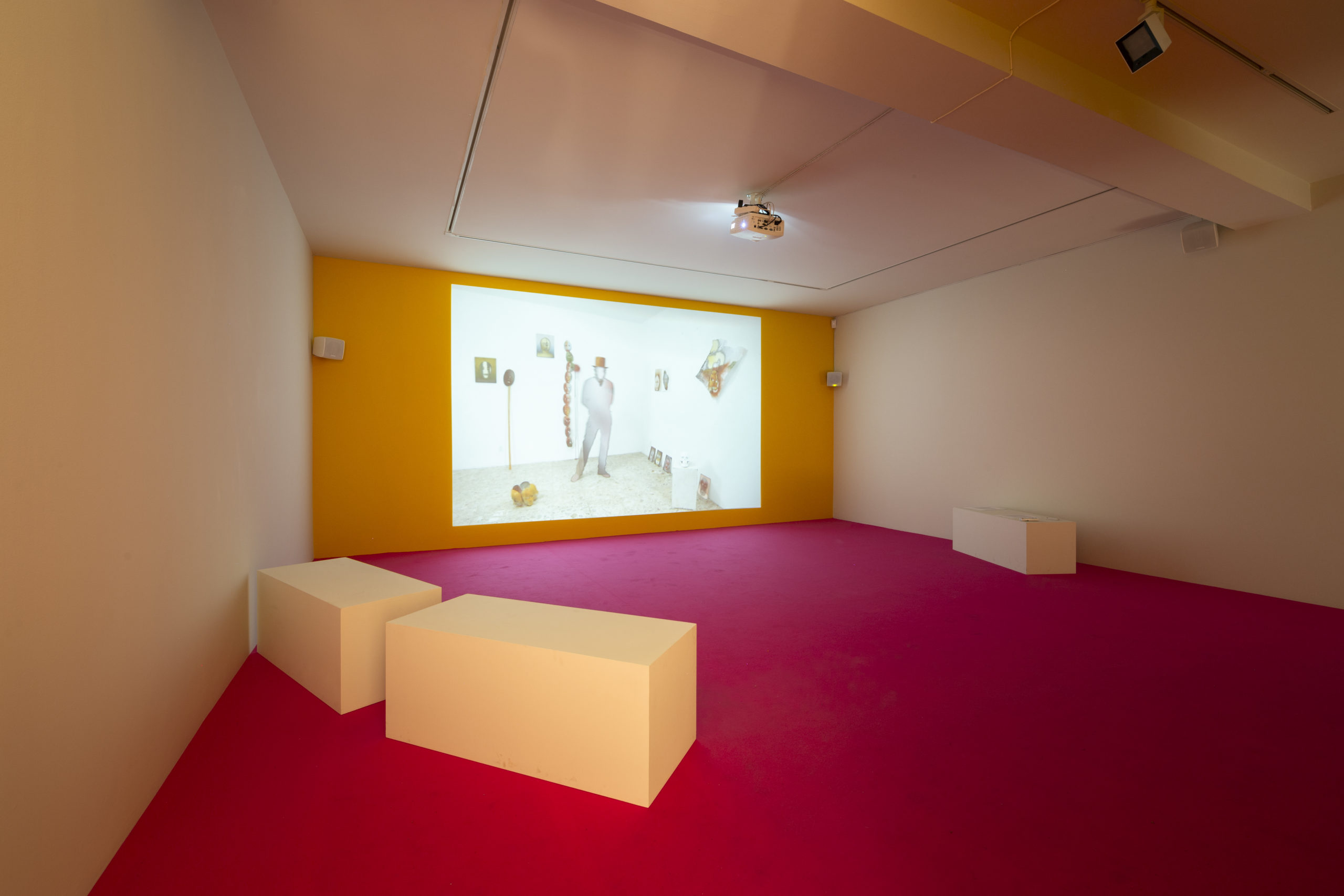 07.07 – 31.07.21
Carlos Amorales' exhibition "Zoom Tumb Tumb" gathers a series of recent works that in turn dialogue with one of his first videos. These works combine poetry, music, visual arts, video art and performance. With an apparently kitch aesthetic, informal and full of sarcasm, Carlos Amorales covers themes such as fears, social struggles, contemporary rites and the collective unconscious.
"Zoom tumb tumb" is inspired by the title of a visual and sound poem by the Italian futurist Filippo Tomasso Marinetti, Zank Tumb Tumb (1912- 1914), which describes the impressions of a battle he witnessed and develops the concept of "words in freedom".
Through this title, Carlos Amorales retakes his relationship with poetry and language, adopting a critical and even irreverent attitude towards the political and social context, aggravated by the pandemic situation we are living and the growing relationship we have with social networks.
The title illustrates the installation of his latest videos, where Amorales explores the possibilities offered by the Zoom application, a new technology of confinement. From a "glitch", or analogical error, which occurs when filming on a black background, the artist introduces a series of visual effects that take us back to pop culture.
According to Oscar Wilde, "The great epochs in the history of the evolution of the arts have not been epochs of increased passion or enthusiasm for art, but primarily of new technological progress".
From the beginning, Carlos Amorales has been interested in video as a medium where graphics, literature, music and performance can converge. In 1996 he produced "My dear national blonde", in which the artist dances on stage to the soundtrack of "Pretty Woman". As if returning to the starting point, Carlos Amorales returns to video-performance, a medium that allows him to explore new possibilities of expression far removed from verbal language, through improvisation and the relationship to the body.
In parallel, the exhibition presents a series of collages on canvas, using abstract forms based on images from his "liquid archive". These pieces pose the collage as an action, a tool to construct meaning through an iconographic language. The floor is covered with these same forms reproduced on carpet, forming a kind of archeology of infinite narratives.