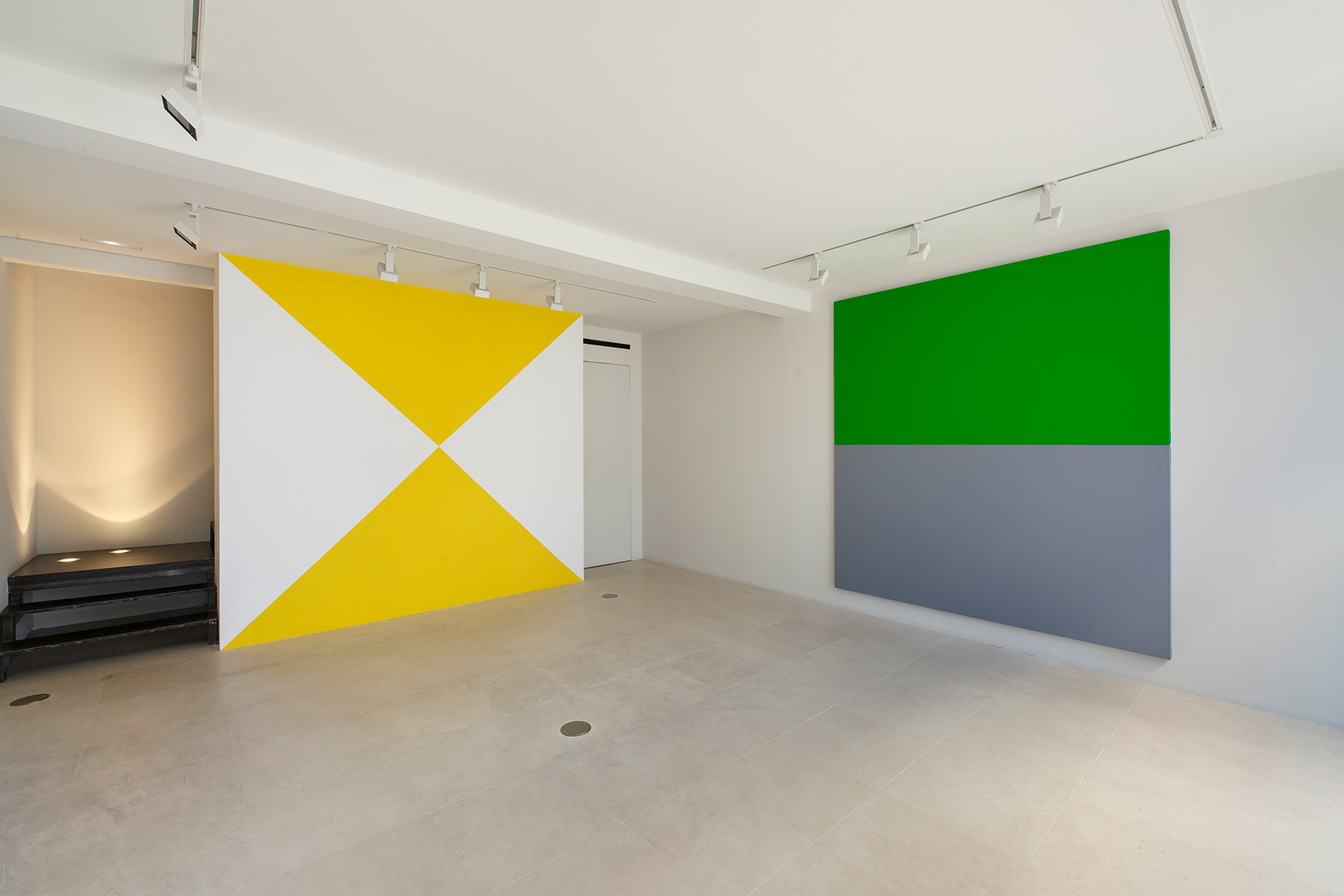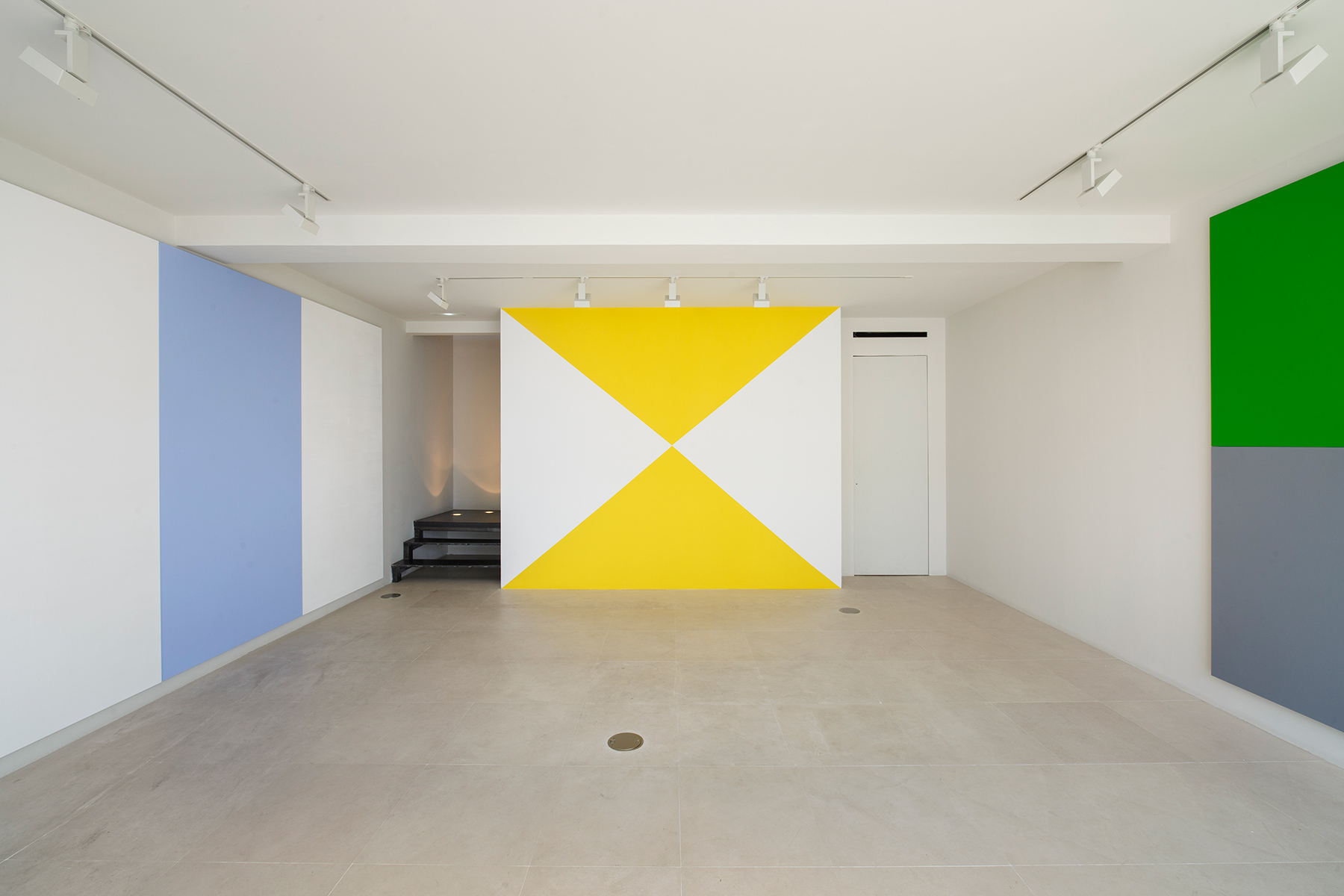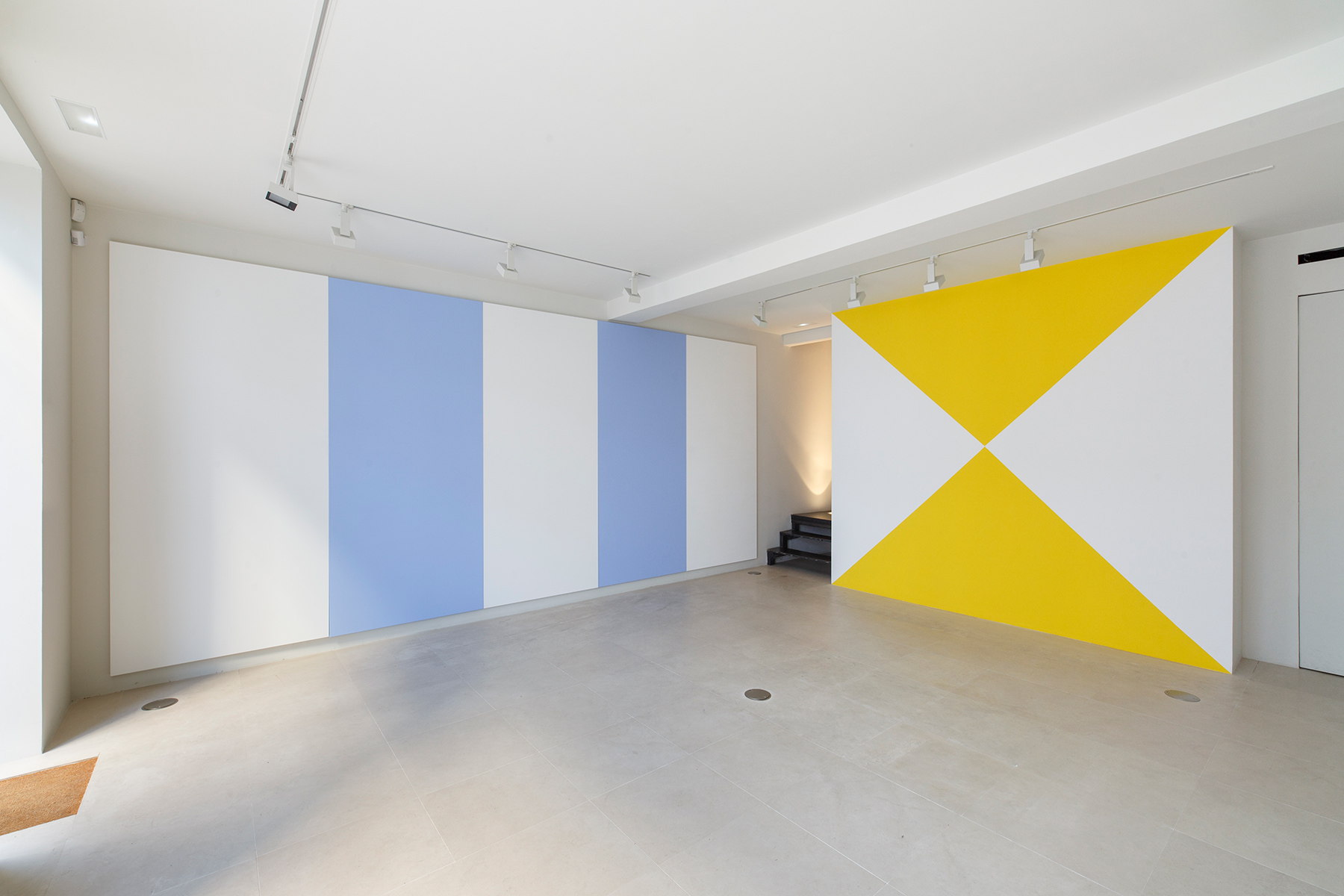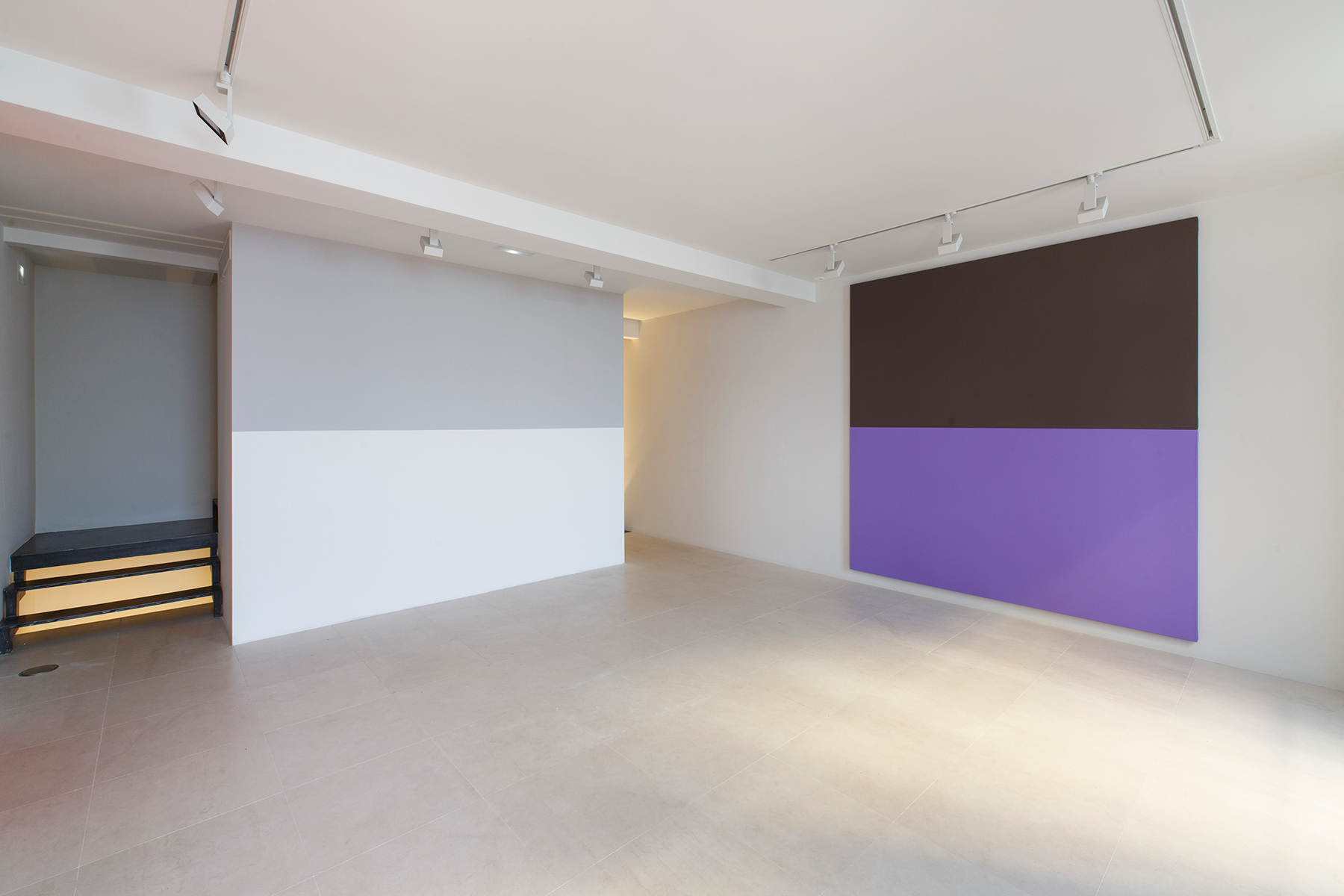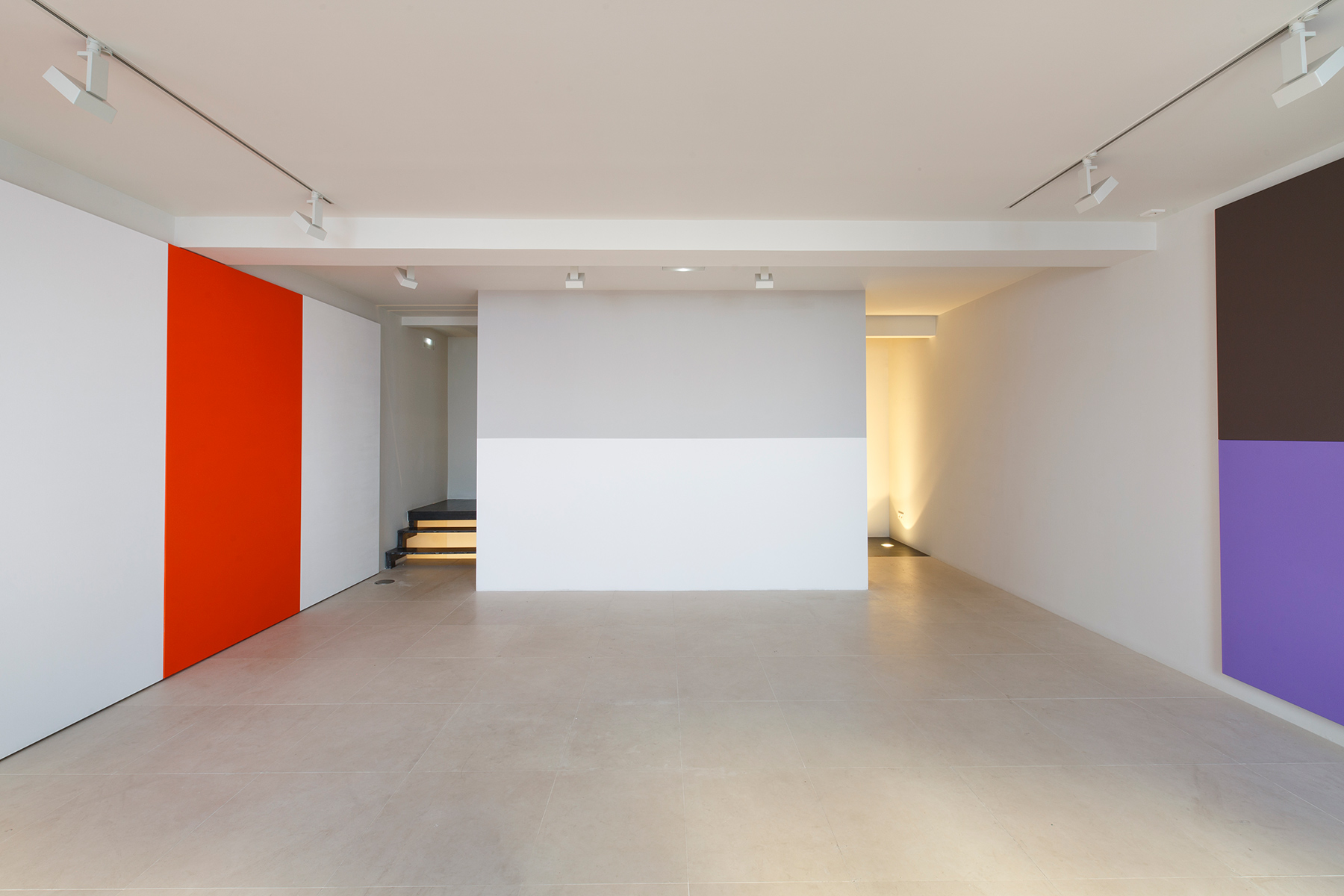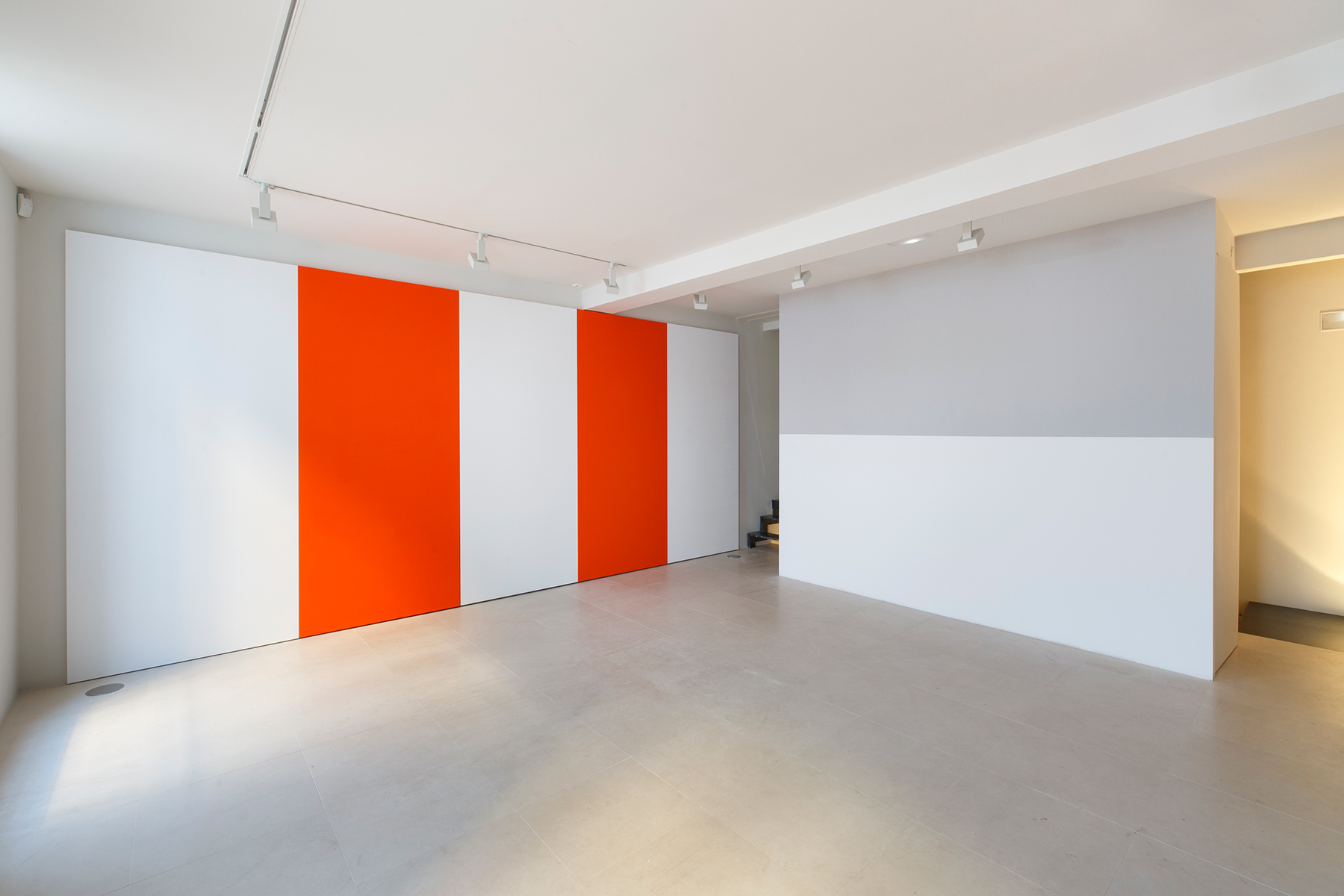 29.11 – 15.02.2019
Olivier Mosset (Bern, 1944) is one of the benchmarks in French minimalism and one of the founders of the B.M.P.T. group (Buren, Mosset, Parmentier, Toroni), which questioned the creative authorship of works and upheld the belief that the work as the end result of the creative process was more important than its author. The group did away with subjectivity and expressiveness in their works by using practical systems of neutral, repetitive patterns and rejecting the historical-aesthetic basis of art.
Mosset's works revolve around the attempt to overcome any form of expressiveness, subjectivity, aesthetic or symbolism in pairing. He struggles to get away from figuration by using large-sized canvases with different shapes and shiny, monochrome color schemes, thus opposing the Neo-expressive trends of the 1980s. Mosset believes that a great work is one in which the spectator sees "nothing other than what is there".
In this exhibition, the first to showcase the artist in Spain, he presents a series of monochrome panels measuring 120 x 240 cm which are combined both horizontally and vertically. the colors and titles of the works like "Cadillac Hotel II" (Los Angeles, Venice Beach) or "Sun City II" (a self-managed home for 40,000 elderly residents near Phoenix) refer to the atmosphere and the place where he has lived and worked since the 1980s, the city of Tucson, Arizona.
His works has been displayed in solo exhibitions like Abstraction (2017) at the Najar Foundation in Abu Dhabi (UAE); Collaborations, (2015) at the Centre Culturel Suisse in Paris (France); Born in Bern (2011) at the Kunsthalle Bern (Switzerland); A Step Backwards/en motocycliste (2009) at the Magasin Grenoble (France) and at the Museo d'Arte de Mendrisio (2009) in Tesino. They have also appeared in collective exhibitions such as Swiss Pop (2015) at the MAMCO, Geneva (Switzerland) and Seconde Main (2010) at the Musée d'Art Moderne de la Ville de Paris in Paris (France).